Tags
Banana Republic, blazer, blue, chambray, clogs, J Crew, minimal, navy, outfit, sandals, shorts, sidewalk chalk, summer suit, vintage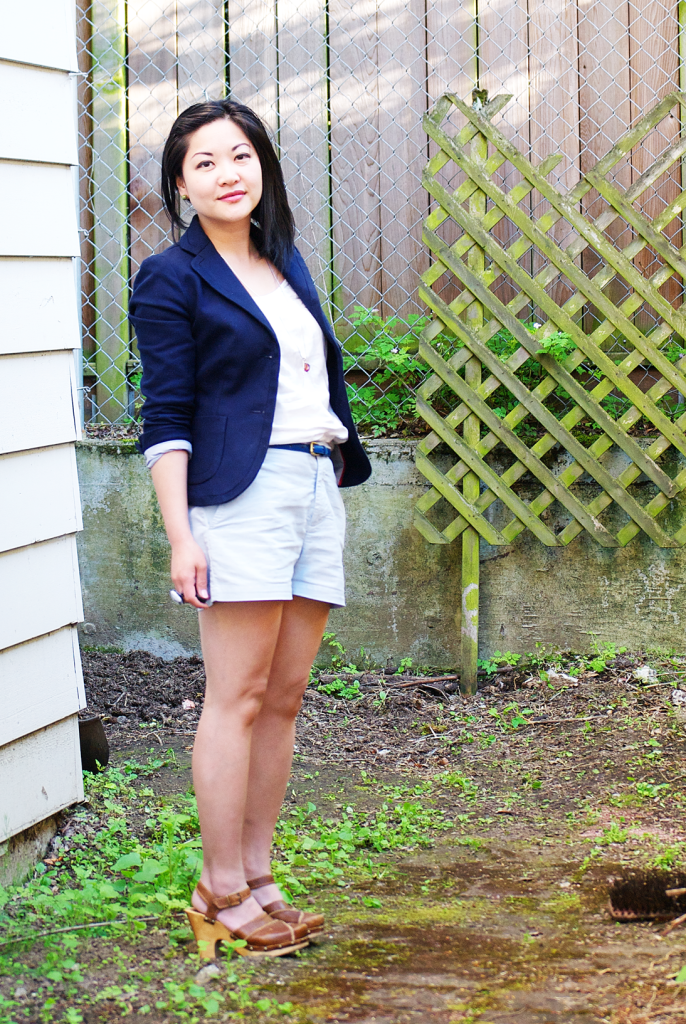 Chambray Shorts – J. Crew, W. Sleeveless Top – Gap, Navy Blazer – Banana Republic thrifted, Skinny Belt – Vintage, Clog Sandals – Vintage
It was a very warm day and I finally was able to wear shorts. Super excited about this! I love my tights, but am getting sick of the prolonged cold weather that we've been having here. Inspired by a recent post I saw from B. Jones about the New Suit, I wore these chambray shorts with my navy blazer. I'd love to find a lighter, summery blazer to go with these shorts. Maybe one of linen or matching chambray? Kept my accessories pretty minimal today to offset the dark jacket.
It was a pretty busy day as I rushed to get some photos in and didn't have time for several takes so these images are the best quality. Did I mention there was a little munchkin running amuck, while this was going on? I'm working on my photography for the blog and trying out different camera angles and post processing to figure out what works best. Not sure if I'm loving this blown out look.
Some of the details:
No summery weather would be complete without sidewalk chalk drawings.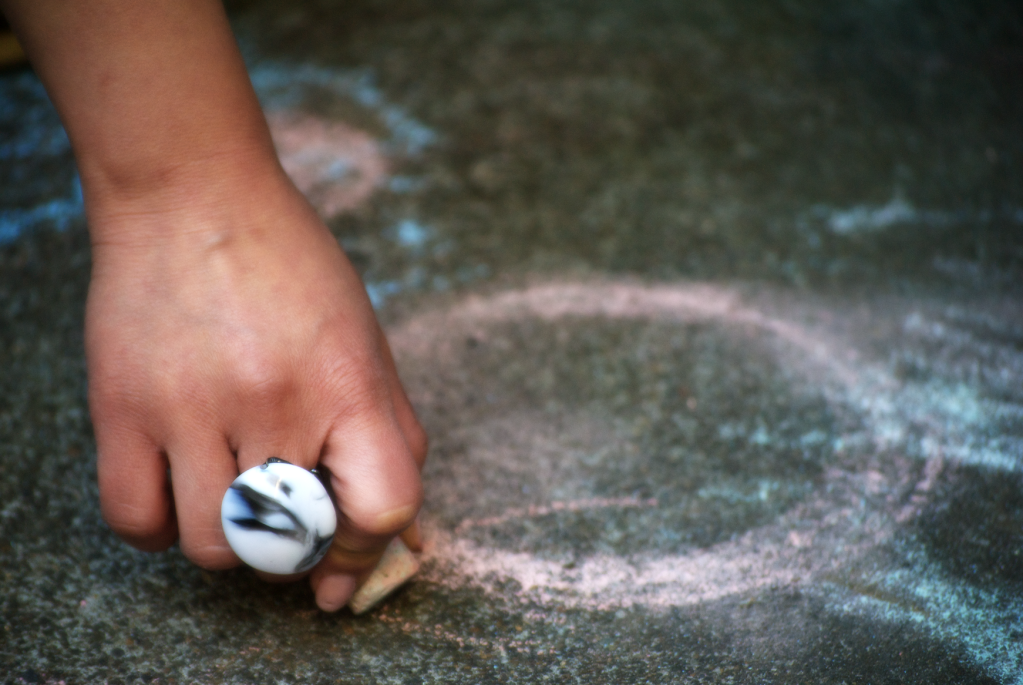 I found this handmade, chunky shell ring while out thrifting, for $1. It's got nice weight to it and is beautiful!
I took apart a bracelet and made pendants, which I wear in various combinations.
What's something in your closet that you've been saving for hotter days?