Tags
braided belt, button-front, canvas sneakers, casual, chambray, denim, easy, flats, hair scarf, J Crew, jeans, military, oregon, outfit, portland, rose festival, rosie the riveter, silk scarf, stripes, thrifted, we can do it, weekend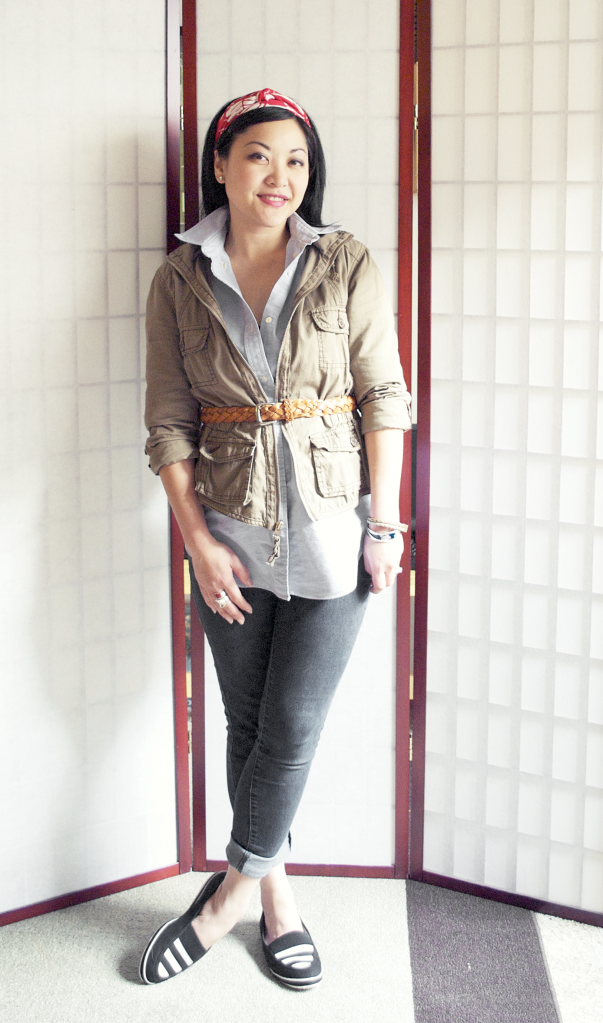 Chambray Button Front Shirt – No Label, Thrifted $4
Military Jacket – UnionBay, Thrifted $4

Skinny Pants – Paris Blues (Macy's)

Striped Canvas Sneakers – Vintage Unworn, $6

Braided Leather Belt – J Crew, Thrifted $2
Red Leaf Print Scarf – Thrifted $1
Southwest Patterned Scarf – Thrifted $2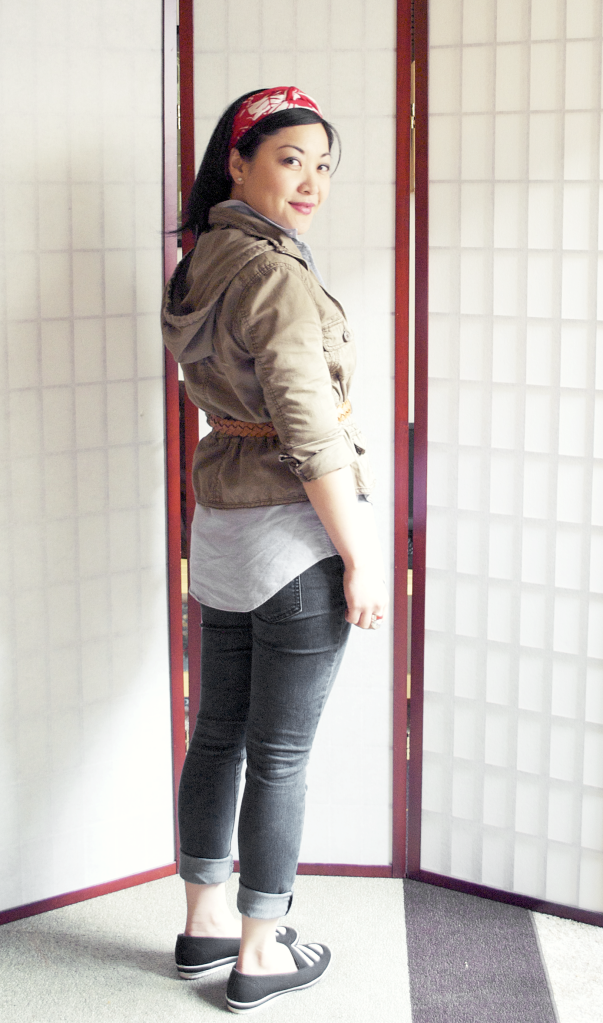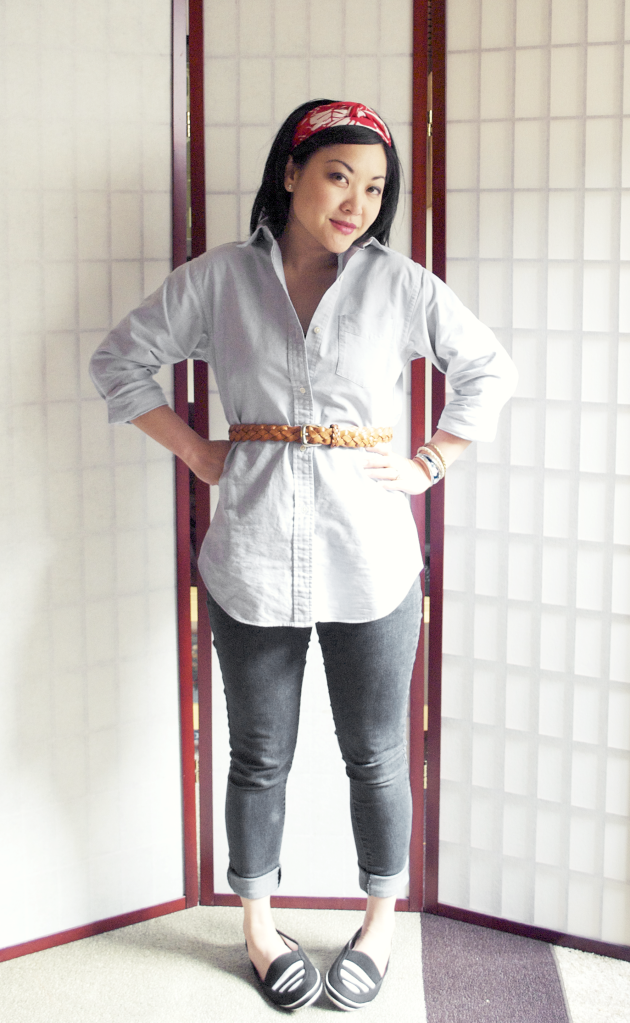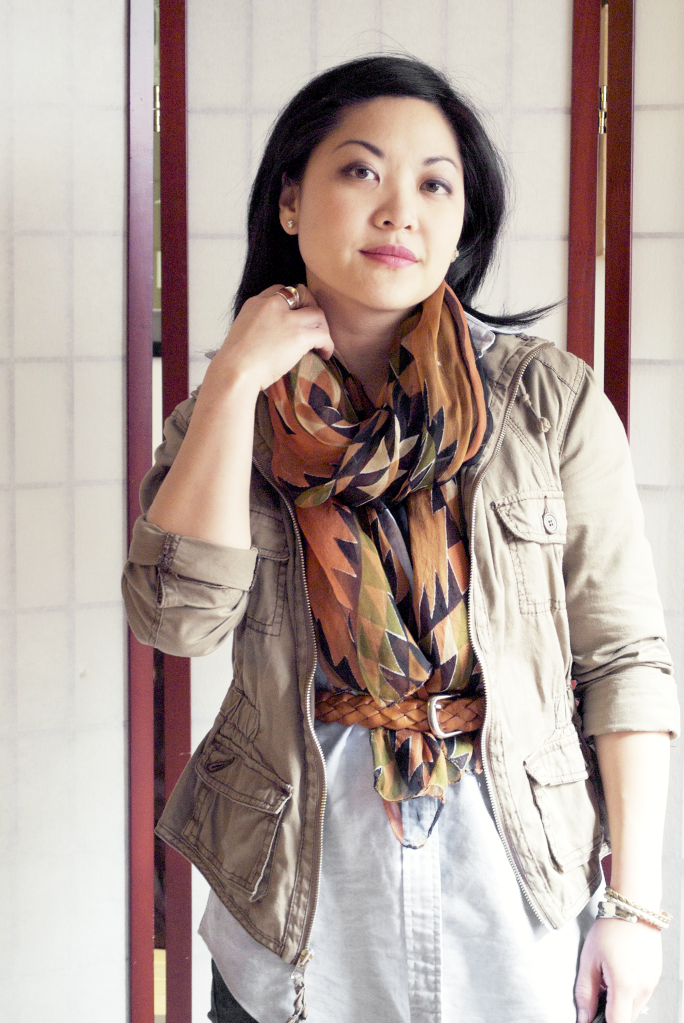 Wore this last week to help the Hubs with a photo shoot for his Architecture thesis project and wanted to wear something that was easy to run around in. Didn't feel like messing with my hair, but didn't want to wear it up so I compromised with a head scarf. As I was taking these outfit photos, it dawned on me that I'm channeling Rosie the Riveter in my own way. It also happens to be the Rose Festival, here in Portland (we are the City of Roses) and so the title for this post was born. This look is an easy one for weekend or a casual day. I've shown it here in a few different layering styles. Belting a top and/or jacket lends instant put-together factor. It's so easy and works on most body types! Defines your waist and adds texture/color. Don't be afraid to tuck in a scarf. I have a large collection of belts in different colors, materials and widths! It's either a sickness or genius. Would like to think the latter applies to me. (De-lu-sional). Accessories are the cheapest ways to make a basic outfit more interesting!
Hope you had a fabulous weekend, go out this there and get it done.
We can do it (in style)! Heck yeah, I said it. What about it?