Tags
30 for 30, belt, cardigan, cocktails, date, details, flirty, fuschia, heels, hot pink, leather, obi, outfit, poika dots, sandals, sassy, sequin, sheer maxi, skirt, sparkle, spring, stacked bracelets, stripes, summer, tank, thrifted, vintage, wedges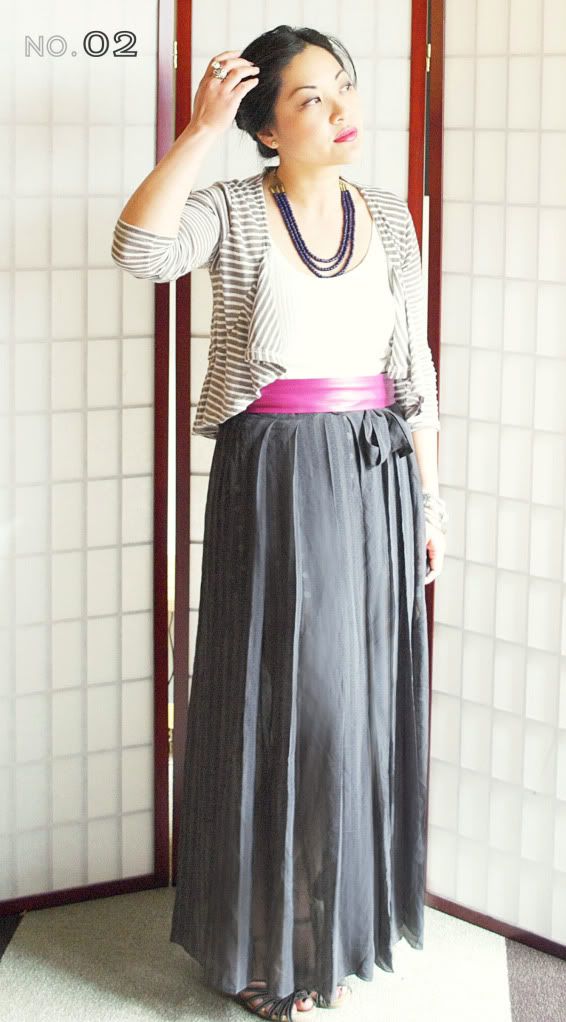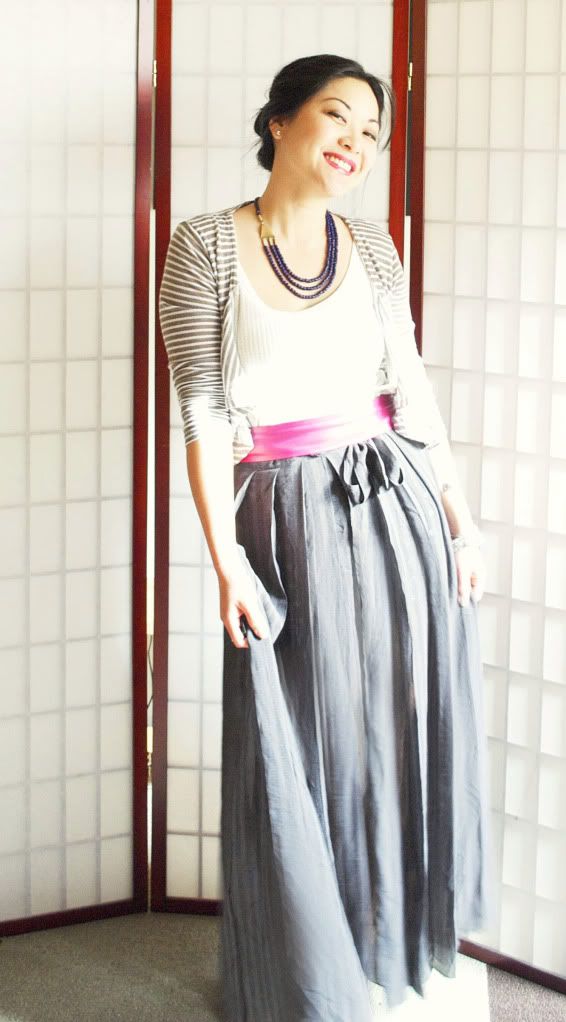 Sheer Maxi Skirt – Vintage, thrifted
Polka Dotted Shorts – Marshall's (recent)
Sequin Tank – New York & Company
Striped Sweater – No Label, thrifted
Pink Leather Belt – thrifted
Wedge Sandals – Aerosoles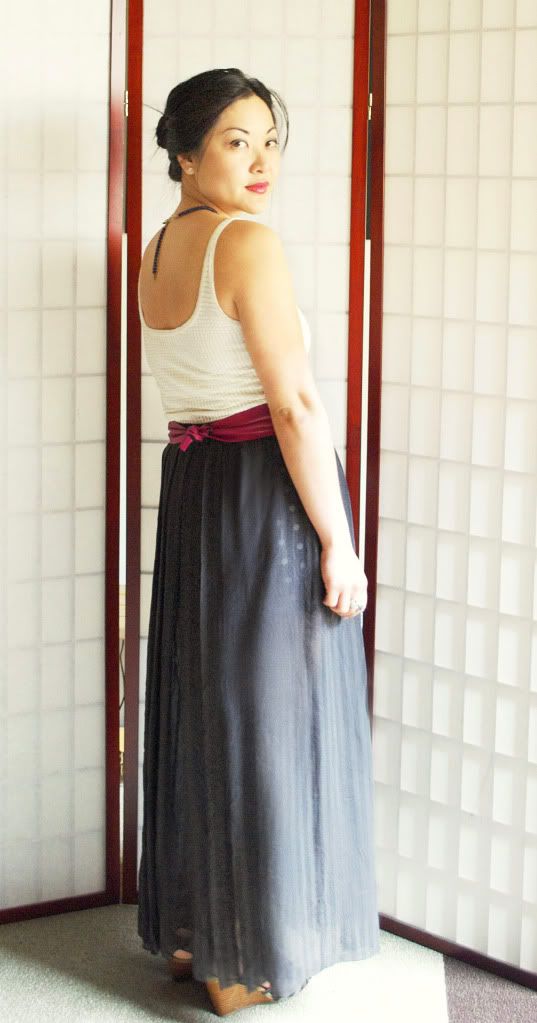 Three things:
1) I didn't notice the wrinkles on my skirt until I saw the photos.
2) I wore it in public–out for dinner and cocktails with a couple friends.
3) I was way too excited about this outfit to care. They add character, right?
In life, you pick and choose your battles. Don't sweat the small stuff. I chose to take the high ground on this one. Skirt wins.
Or is the victory mine? I absolutely LOVED (with capital letters) this outfit. The skirt is sheer (with very faint vertical stripes) and to hide the lady parts, I wore my polka dotted shorts underneath. Most recently seen here (along with the striped cardigan). The hot pink leather belt (tied in the back) is a touch of flirty. The sequins on my top add sparkle. And folks, short, petite women can wear maxi length skirts. I felt 6 feet tall and glamorous walking in the evening sunset, with the skirt billowing in the wind. People were probably thinking I was a nut case because I had a Cheshire Cat grin on my face.
It's these noone-else-would-care details, that bring me great joy.
What are the small details that make your heart skip a beat?