Tags
30 for 30, BDIB, belt, clogs, clutch, creamsicle, dress, easy, hot pink, ice cream, lipstick, neon, neutral, orange, outfit, Revlon, sandals, silk, stacked bracelets, summer, thrift, tunic, turquoise, vintage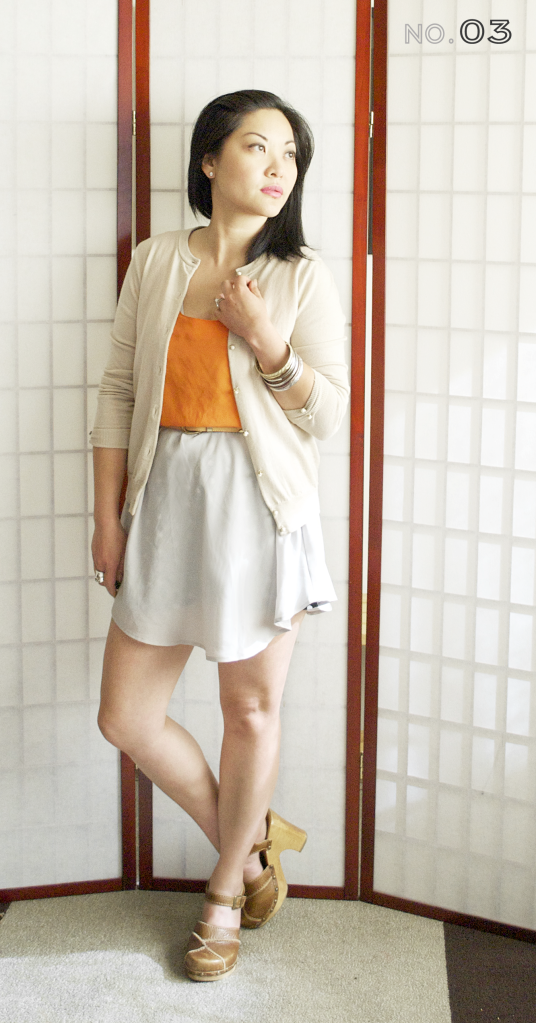 Oversized Tunic Tank (worn as dress) – Target ($2 Clearance)
Neon Orange Silk Tank – Vintage, thrifted
Champagne Cardigan – J Crew, thrifted
Leather Belt – Vintage, thrifted
Clog Sandals – Vintage
Turquoise Clutch – Vintage, thrifted
Stacked Bracelets – F21
Lipstick – Revlon Colorburst #030 Fuchsia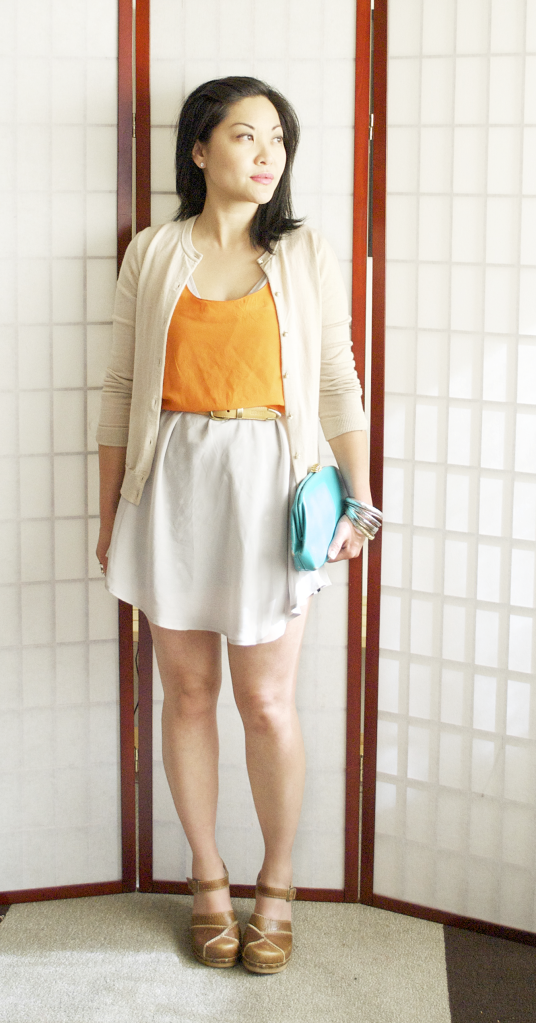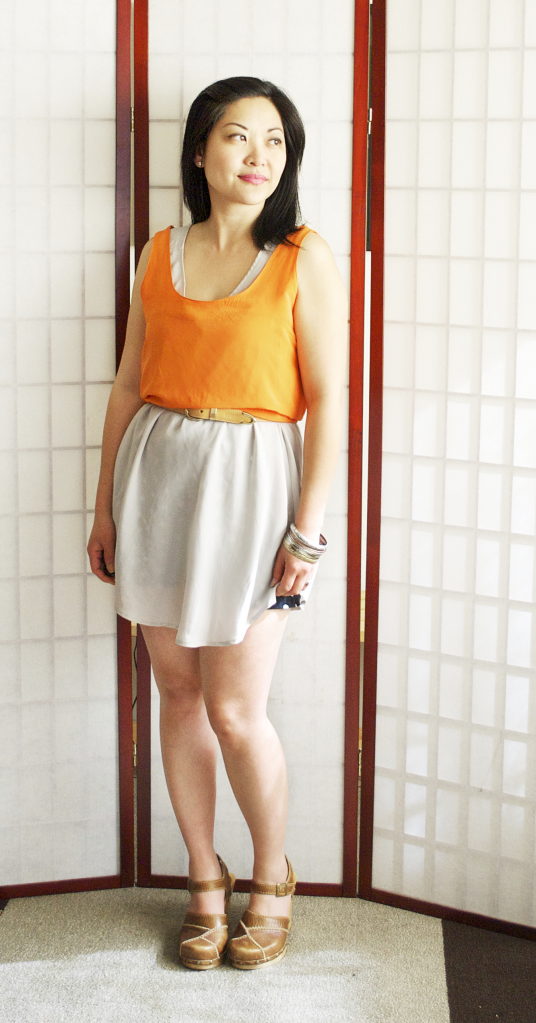 I let my hair down. I kinda liked it.
Had a lovely evening with my friend, Sarah, last night. We checked out a new ice cream cart called, Salt & Straw. Let me talk a little about this gem. They have very odd flavors. I don't mean like Ben & Jerry's odd. Flavors include: Brown Ale with Bacon, Pear and Blue Cheese, Honey Balsamic Strawberry with Fresh Cracked Pepper. Enough said.
We tasted a handful, including the bacon and beer option. HOLY COW! It's very bacon-y. Interesting, but I will reserve pork for dinner and not dessert. Thank you. I ended up with a Sea Salt and Carmel cone and it was delicious.
My number 3 outfit for the 30 for 30 Challenge is a summer creamsicle dream. I was also inspired by another blog challenge called Bloggers Do It Better, from Kristina of Pretty Shiny Sparkly. Her assignment this go around is Neon + Neutral.
Do you know how much I love my polka dotted shorts? Here, here and here I'm wearing it with this tunic dress. See it previously styled. I felt like summer, easy and breezy. Perfect for a nice evening, sipping mojitos and gin & tonics with my gal pal. A great way to kick-off the weekend. Have a fabulous one, friends!
What do you think about the neon and neutral trend? Would you wear it?