Tags
30 for 30, 70s, arrow, budget, clutch, cool, diy, easy, embroidery floss, flared denim, floppy hat, foxy, friendship bracelet, geography, honestly wtf, JCrew, jeans, knit, laid-back, mixed metal, mustard, oregon, platform sandals, portland, sheer cardigan, stacked bracelets, summer, tank, thrift, thriftaholics, turquoise, vintage, yard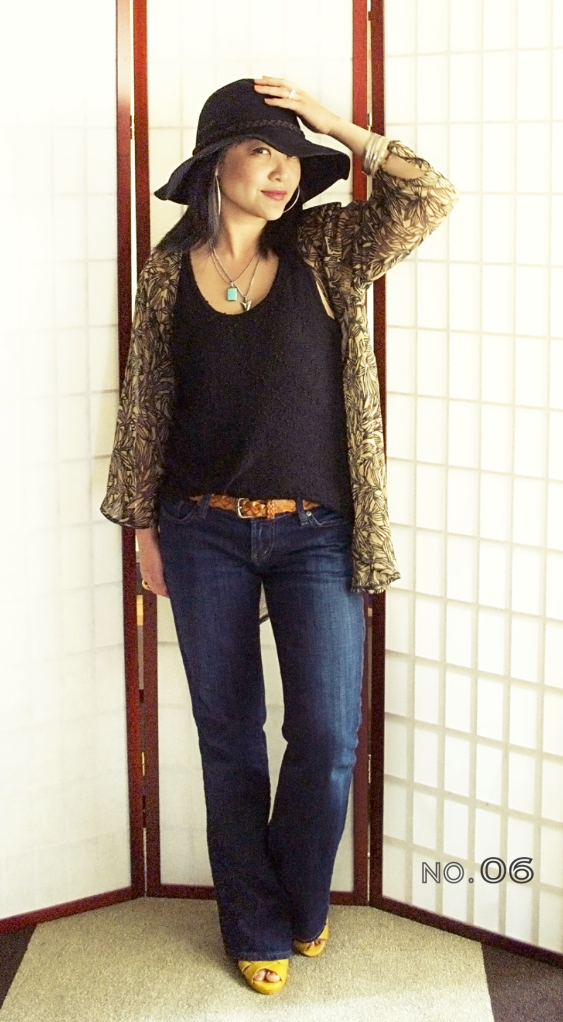 Black Knit Tank – Chico's thrifted, $3

Sheer Cardigan – handmade, thrifted, $2

Flared Denim – !iT Jeans, Nordstrom

Braided Leather Belt – JCrew
Floppy Hat – vintage, thrifted $6

Minty Green Sunglasses – thrifted, $3
Mustard Yellow Heels – American Eagle
Silver Arrow Necklace – thrifted, $4
Leather Clutch – vintage
There are two things you should know about me: 1) I'm a foxy mama. 2) I'm badass. At least, according to the first two images and only on this blog. This. is. not. real. life.
I've been very inspired by the 70's lately. Mostly because of the laid-back, carefree vibe of this era. I styled this look around the floppy hat, which is a recent thrifted find. My long search is finally over! Everything I've seen is either cheaply made, the size of a flying saucer or too droopy. When I saw this hat, I was super excited, as it is in mint condition with no sign of wear and it's the right size for my petite frame. I'm going to be wearing it a lot this summer. It's the perfect accessory for instant cool and ease factor.
The sheer cardigan has become a favorite of mine for its layer-ability. I last wore it here and here. This latest styling being my favorite look. It hung in my closet all through fall and winter and since it has joined the rotation, I've been wondering why I didn't break it out sooner. I'll be on the look out for more pieces like this to add to my closet. It's great for days when it's too hot to wear long sleeves, but I want a little coverage. Plus, I love layering and am not going to let a little heat stop me from doing so! Light and flowy fabrics instantly make me feel feminine and what? foxy. Your task for the day is to use this word in a random conversation and then tell me about it!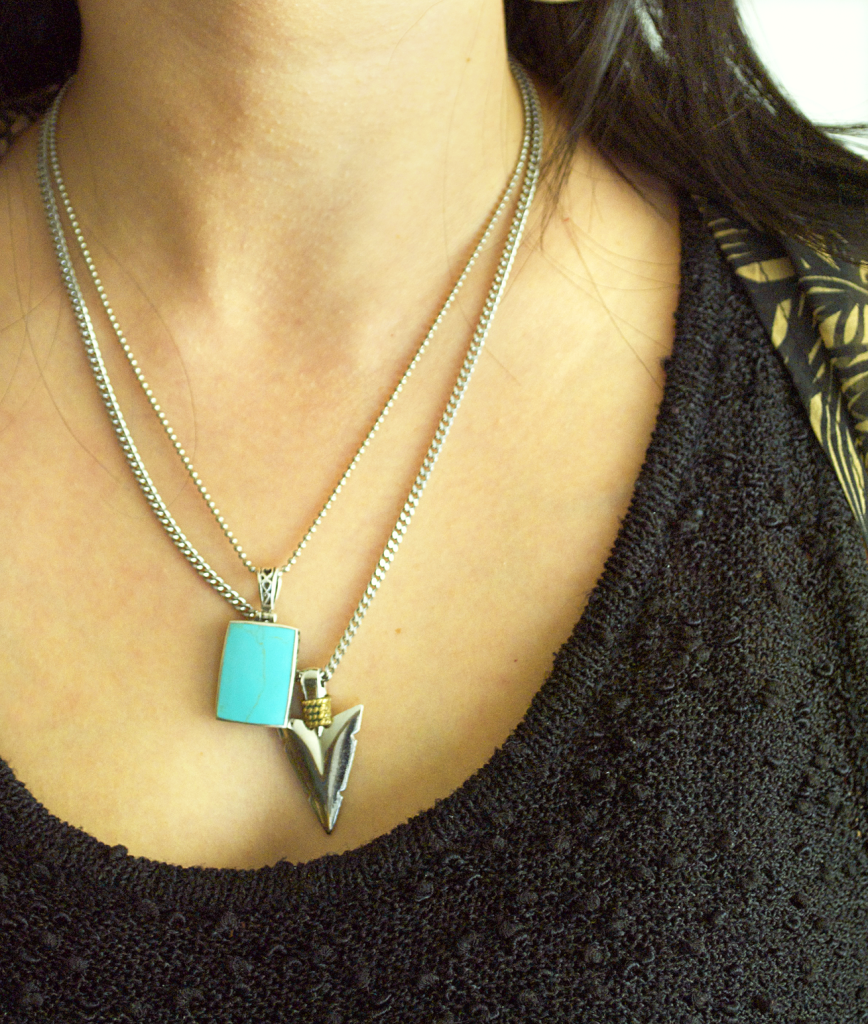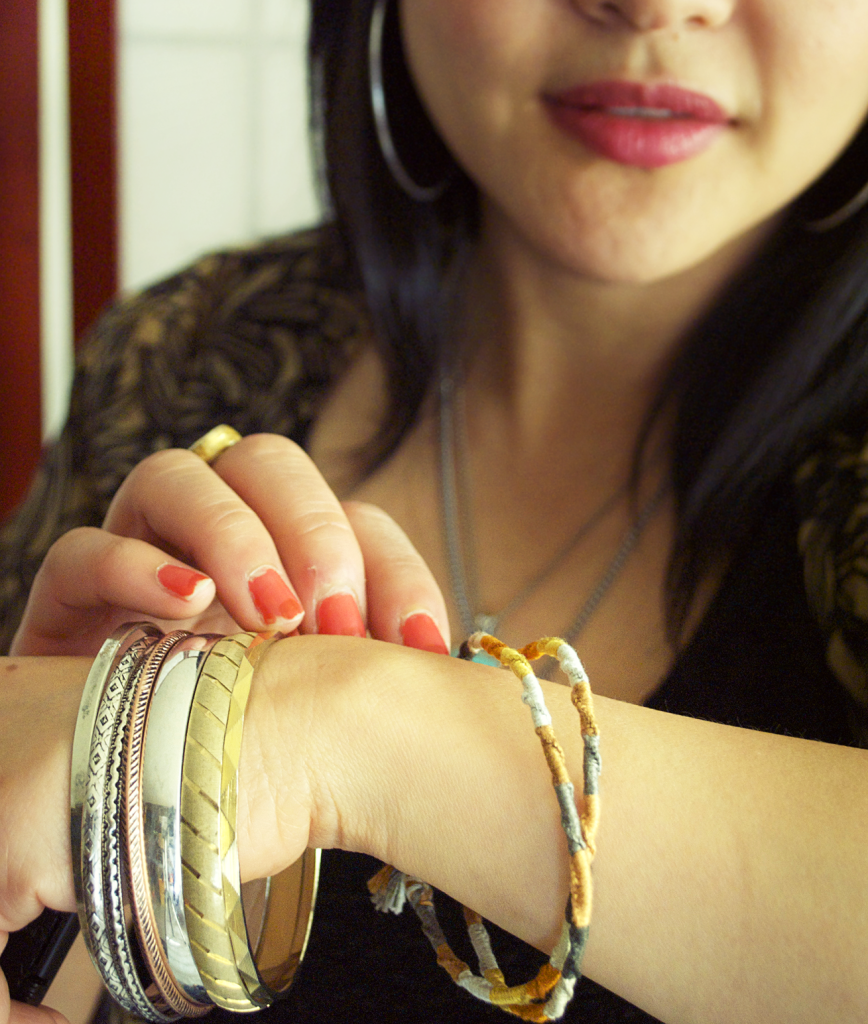 Do you see the friendship bracelet right thurr (nevermind the chipped nail polish)? I made it! A little DIY for the week, inspired by this post on Honestly, WTF. Except, instead of the "traditional" pattern, I took the short-cut route (don't know the name for this pattern). I love that friendship bracelets are on trend for the past couple seasons, as it reminds me of my days in middle school, when I used to make a ton and sell them for a 25 cents each. My plan is to make a bunch in several different colors to stack. This one is all earth tones. There's another DIY project, which I also saw on WTF, for a Friendship Necklace. They take embroidery floss and knit it around a rope, which makes for a more substantial piece. I'm a fan of the tribal inspired look! Check out Honestly, WTF if you're not familiar. It's a great blog (with a catchy name) for many DIY projects and awe-inspiring art, fashion and decor.
I'll end with a little geography lesson for you on this fine Monday. Guess where I'm located? (Hint: the answer is in the tags).