Tags
30 for 30, Anthropologie, belt, blue, braided hair, chain necklace, checkered, dress as skirt, floral, gray, laugh, laundry, mixing pattern, monkey, navy, Nine West, outfit, platform heels, silk, summer, work
Checkered Gingham Dress (as skirt) – thrifted

Floral Silk Blouse – Anthropologie

Gray Suede Platform Heels – Nine West via Marshall's

Multi-Chain Necklace – Target
Leather Belt – American Eagle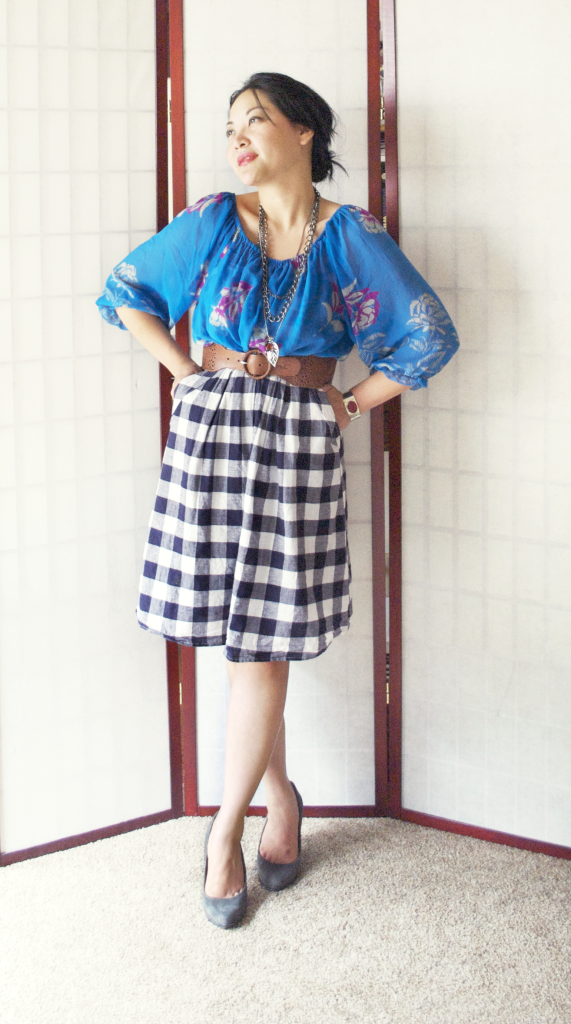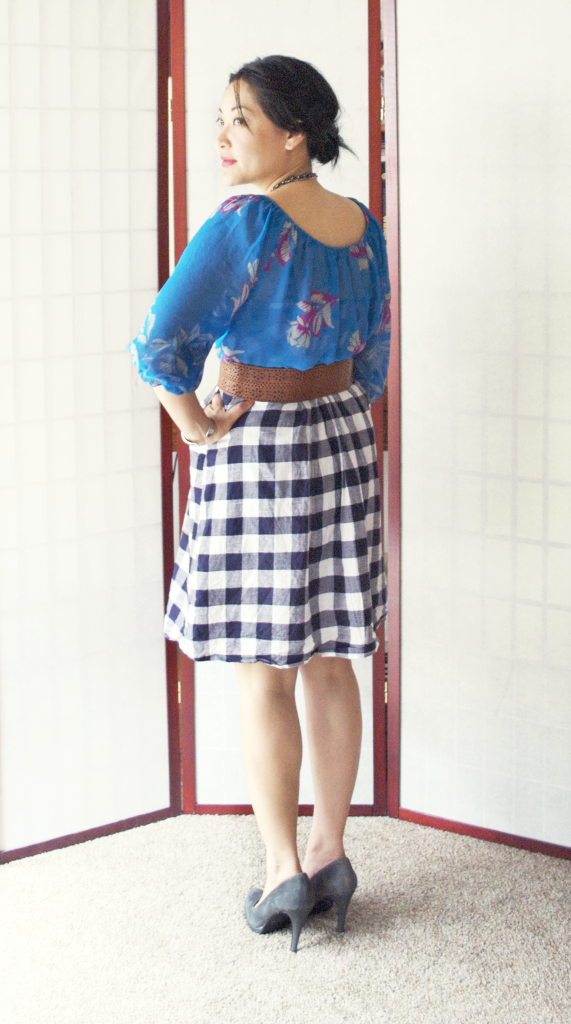 The title says it all. It was laundry day. I had 4 loads to do and could no longer push it off. Since my first choice items needed to be washed, I resorted to this outfit. There was no meeting, no date night, no nothin'. Just piles of dirty clothes.
Here are the key ingredients for making laundry day more exciting:
(1) Patterned Dress worn as skirt, preferably striped or checkered (2) Pretty floral silk blouse (3) Platform heels (4) Cute two year-old
The fourth item is very important. Do not skimp here. I'm serious. They will load your laundry and make you laugh. Child labor is very cheap–or free. They can be easily bribed with candy and cookies. My laundry monkey is not currently available, but I do know of several that you can borrow.
My son is a crack-up. Case in point:
Voila! Follow these 4 easy steps and you've got it made. Clean clothes for days! These ingredients can be applied to any undesirable task. You can thank me later.