Tags
basic, black, EBEW, every body every wear, fall, gray, green, head wrap, lace-up boots, leather satchel, military, orange, outfit, ralph lauren, safari, scarf, skinny jeans, stripes, thrifted, tree climbing, trench coat, weekend, yellow

Striped Top – Marshall's
Denim Skinny Pants – Macy's
Military Jacket – Ralph Lauren, thrifted $3
Lace Up Boots – Target
Yellow Trench Coat- thrifted $3
Silk Scarf – thrifted
Gray Leather Bag – thrifted $6
Necklaces – (jade) gifted, (owl) thrifted, (leaf) self-made
Ring – thrifted
Earrings – Target (recent)
Bracelets – thrifted and Cost Plus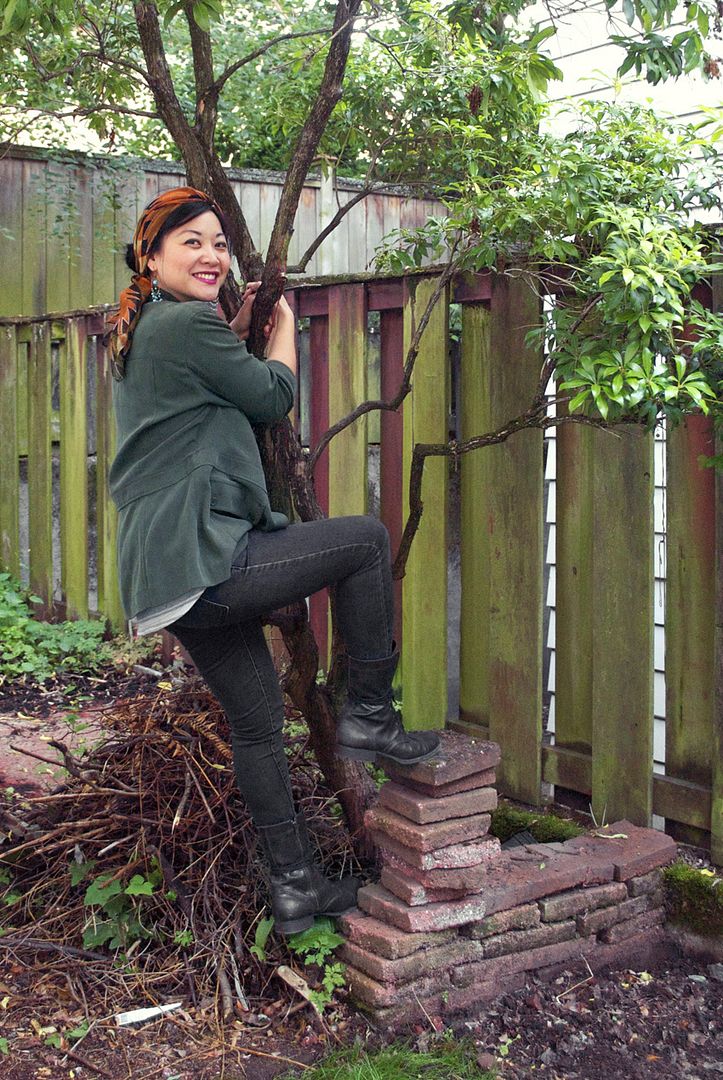 Man, it was freakin' cold yesterday. Dear weather: It's the middle of July. Pull yourself together.
This basic outfit is something you'll find me wearing quite a bit–skinny jeans, boots and
military green or gray. It's. just. so. dang. easy. Since my outfit lacked color, the head wrap
and bright lips gave me the splash I needed. Felt like I was going on a safari adventure–which
is why I'm attempting to climb this very small tree in our yard. Happy to say, I didn't break
anything (myself or the tree). Probably because I didn't actually climb it, I only pretended for
the photo. Easiest way to avoid injuries is to use your imagination! Best tip you'll ever get
from me. I try to teach my two-year old this, but he doesn't listen. So when he comes crying
to me about a boo-boo, I simply tell him to brush it off. It's called tough love, people.
This yellow trench coat (found for $3, half-off, last summer at my local thrift store) is an entry
into Every Body, Every Wear. I'm appalled that anyone could let go of such a sweet coat, but
only for a second because it's mine now and I'll give it love.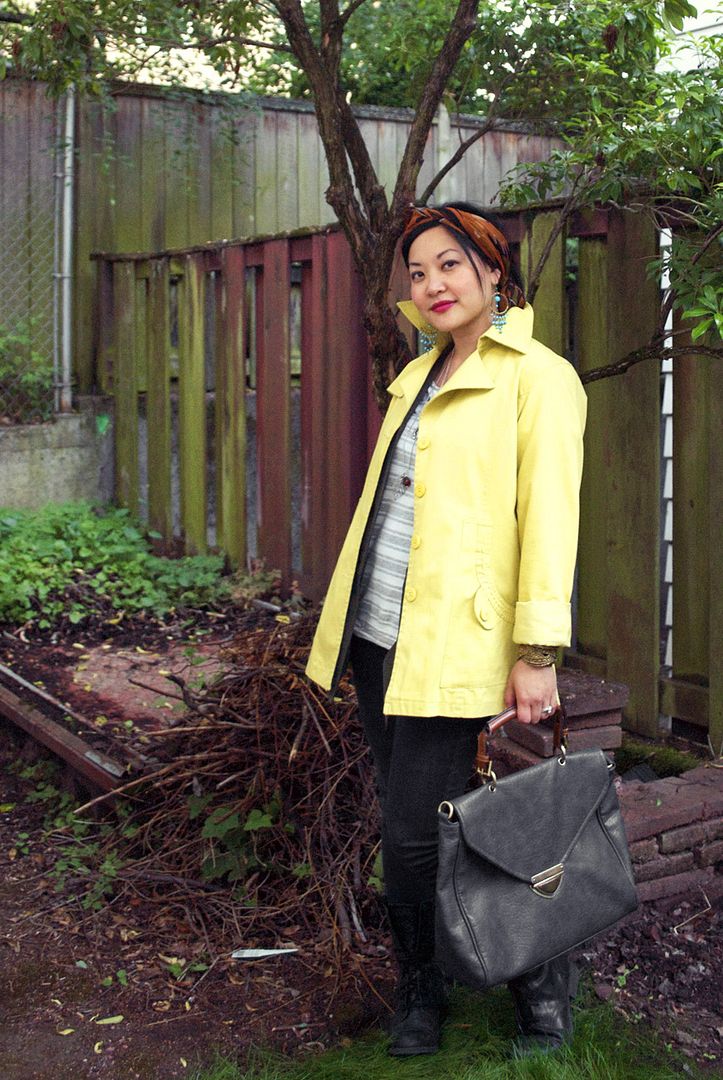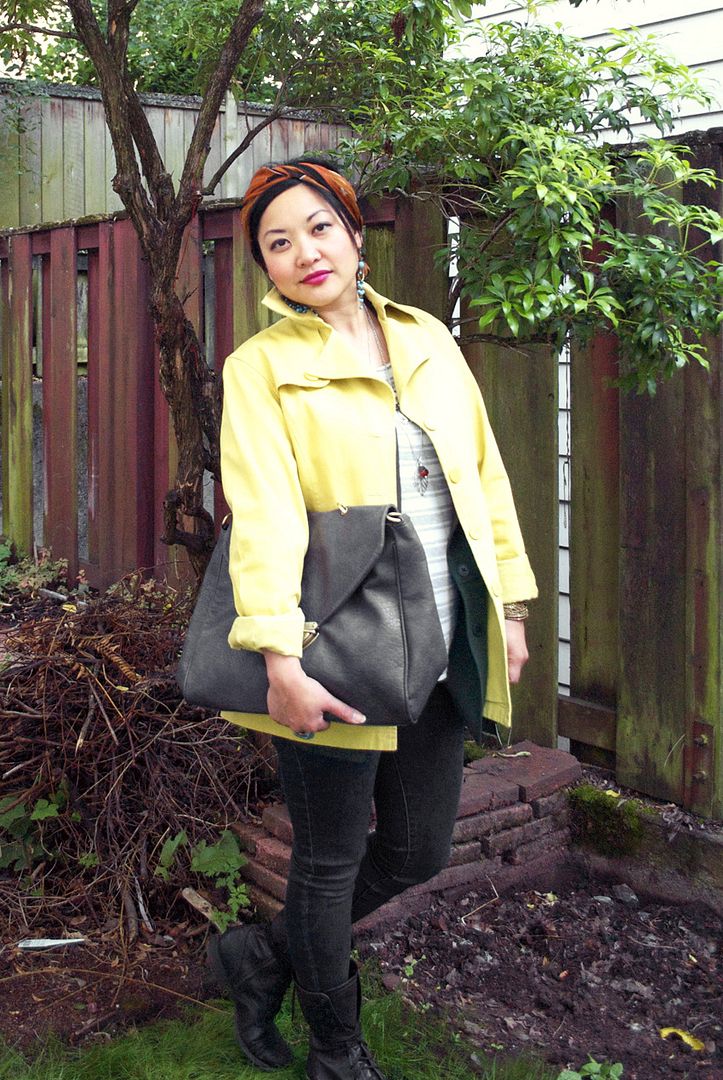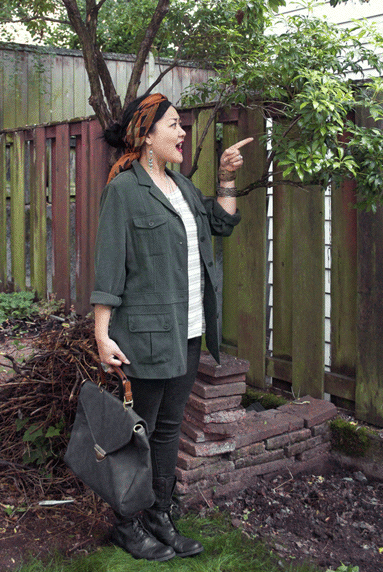 EEEEEEk, this tree is a breeding ground for tons of little spiders.