Tags
blazer, floral, garden, khaki, knotted, mustard, nautical, navy, necklace as bracelet, nowheresville, on a boat, outfit, owl, pattern mixing, preppy, sandals, scarf, shorts, stripes, summer, tank, thrifted, vintage, white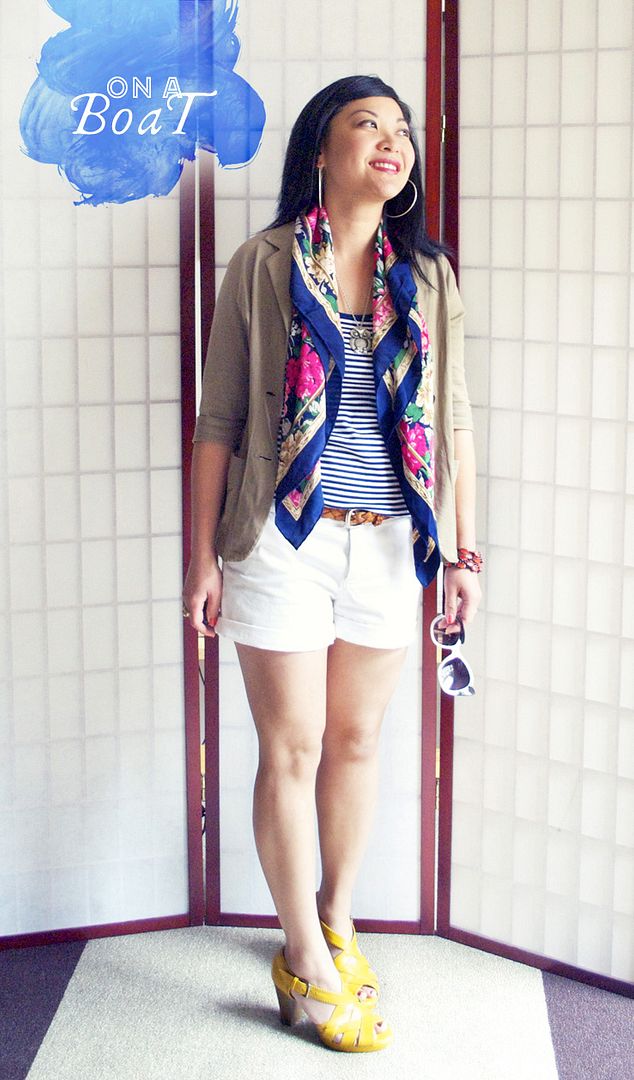 Striped Tank – thrifted, $3
White Shorts – Target
Khaki Jersey Blazer – thrifted, $5
Floral Scarf – Vintage, $3
Owl Necklace, Beaded Necklace (as bracelet) – thrifted
Knotted Ring – thrifted, $5
Braided Belt – J Crew
Mustard Sandals – American Eagle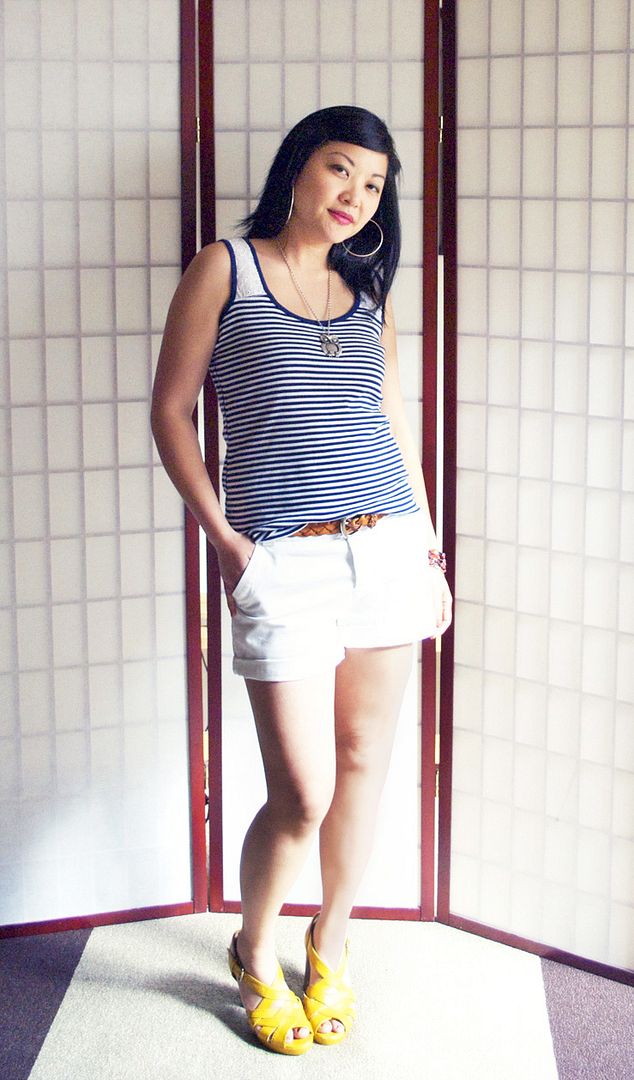 Ahoy! I'm not on a boat, but if I were, I'd be headed to Nowheresville due to a poor
sense of direction. If you ask me to explain how to get anywhere, I can almost
guarantee I'll get dyslexic on you. I'm better on foot, but am useless in a car.
And speaking of boats, we could've used one during Saturday's wedding because it
rained cats and dogs, literally within seconds after the bridal party appeared.
Apparently, we had record breaking amounts of precipitation, too. The officiant had
to shout to be heard over the rainfall and each time he spoke up, it seemed to rain
heavier. It was absolutely hysterical! The bride and groom were in great spirits,
laughing the entire time and were married in about 5 minutes. It's what I call a
shot-gun wedding (without a pregnant bride).
After their first kiss as husband and wife, the bride shouted, "Ok! Let's Party!"
Followed by all guests running for cover, ducking under trees, awnings and nearby
reception tents to wait for the rain to stop. The sun peaked out briefly and it remained
overcast with periodic sprinkles. The torrential downpour only returned late night,
just as things were wrapping up. It was a wonderful weekend, but now I need a
vacation after all the family festivities! Here's hoping for an uneventful Monday.
P.S. – This outift is a different take on the floral and stripes pattern mixing from my
last outfit HERE. If you aren't comfortable with full on mixing, you can try it out in a
tamer fashion, with just a scarf. It's less of a commitment! What do you think?
Which nautical garden look do you prefer?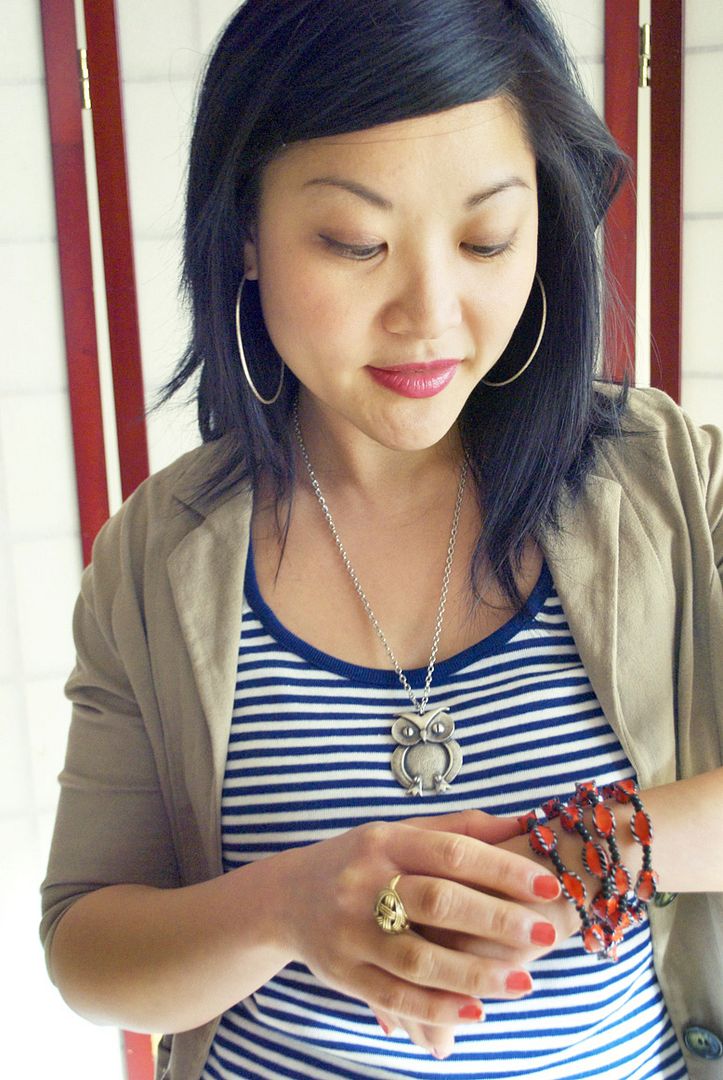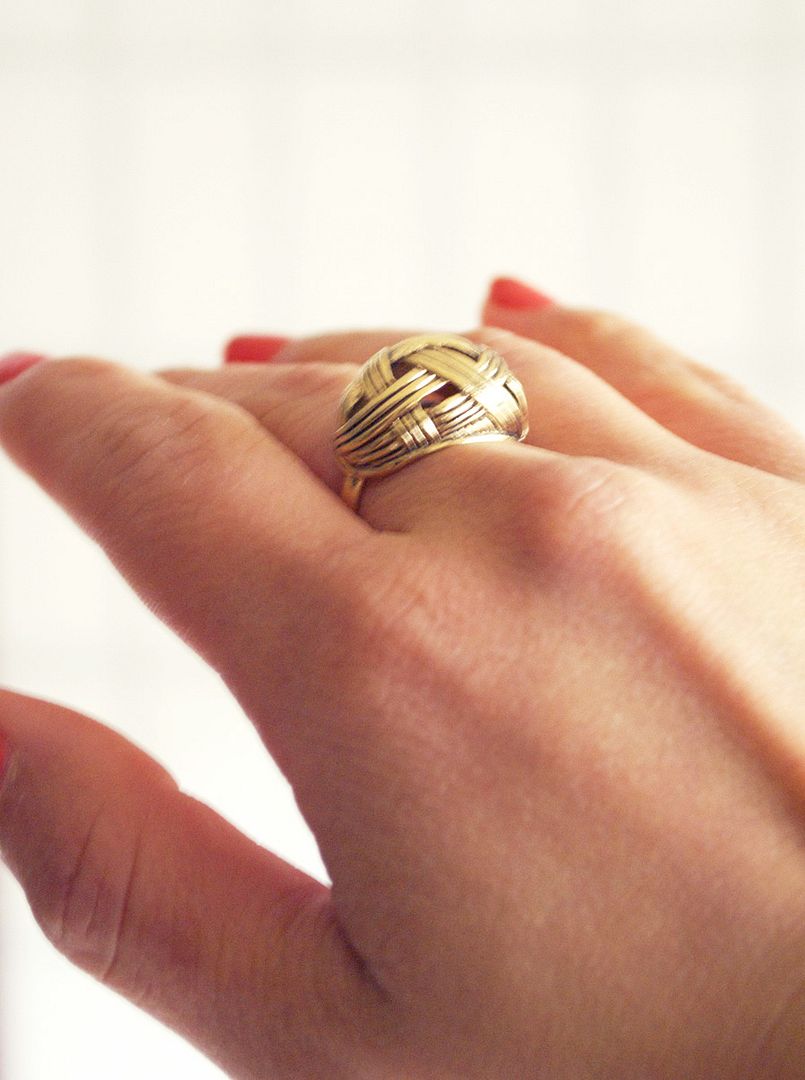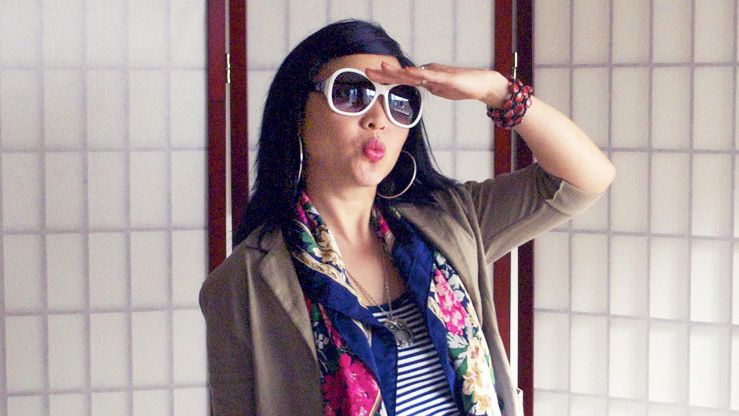 —
White Shorts and Khaki Blazer were last seen in Been Around the Block.
Check it out here.