Tags
BDIB, chunky ring, floral, garden, gingham, gold accessories, maxi skirt, nautical, outfit, pattern mixing, petite, sandals, short, stripes, summer, thrifted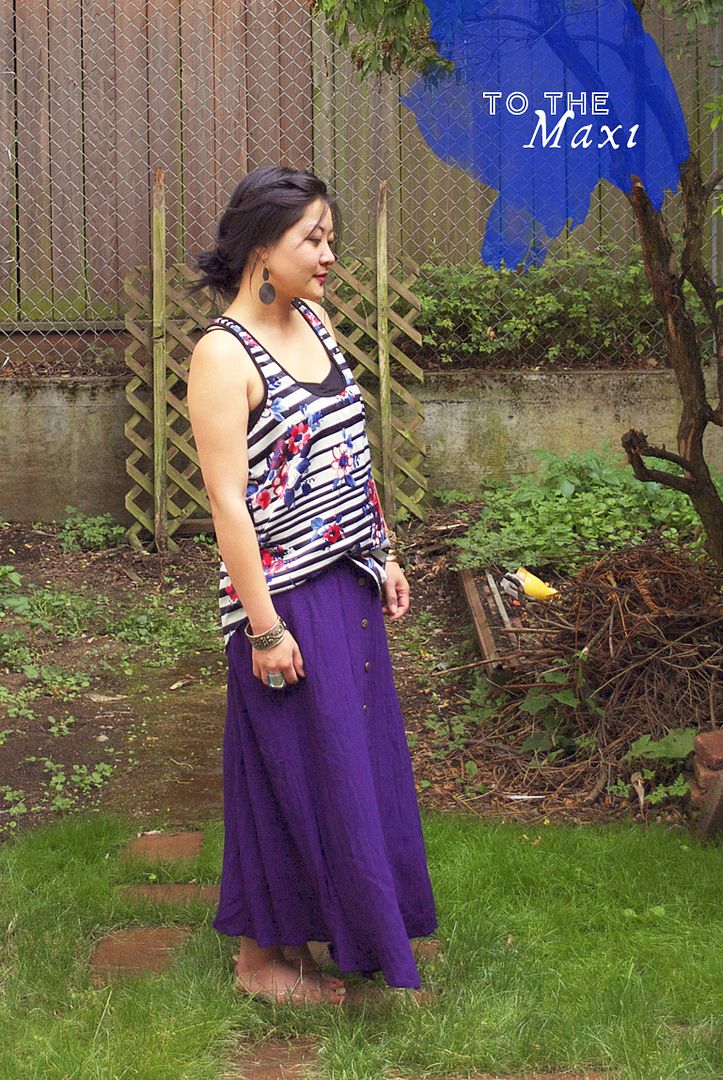 Floral Striped Tank – TJ Maxx
Purple Maxi Skirt – thrifted $2
Blue Gingham Shirt – Target
Braided Metallic Sandals – TJ Maxx
Bracelets – World Market and thrifted
Earrings – Target (recent)
Chunky Gold and Acrylic Ring – thrifted $4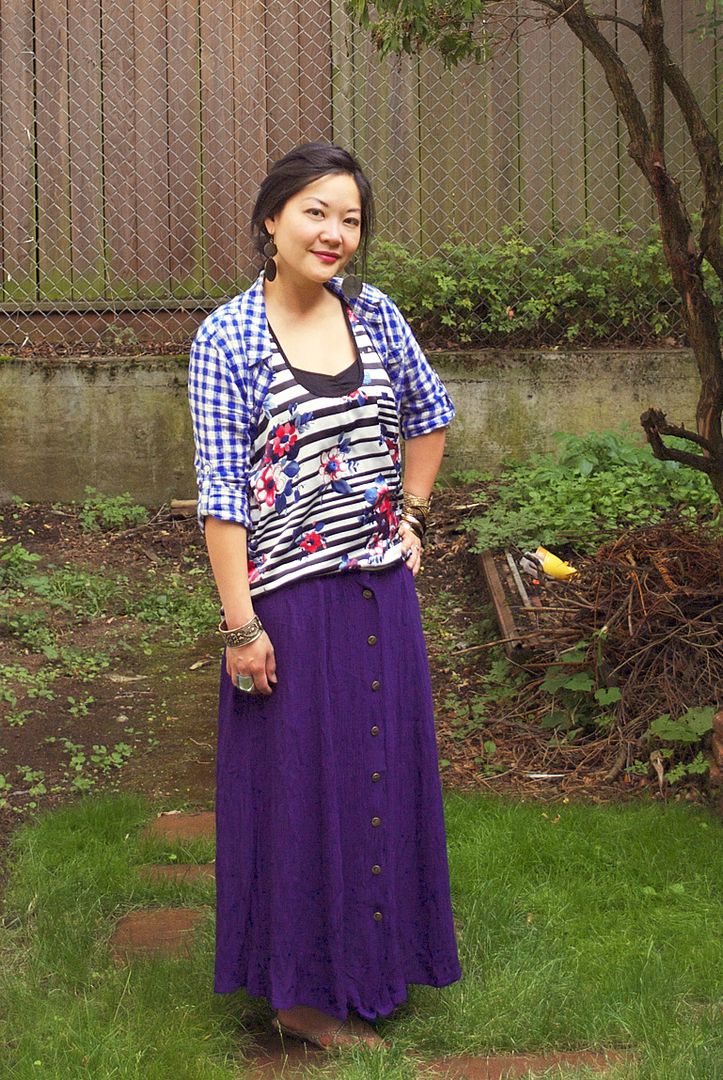 In continuing the theme of mixing stripes and floral patterns, in this post, I'm wearing a top
with the pattern mixing already built-in. Makes it pretty easy to wear this trend. See the
last two looks here and here. Normally, I wear this wide cut top with skinny jeans for balance,
but decided to do it differently by pairing it with a maxi skirt. Since the weather has been
uncooperative, I created my own summer, by keeping the top untucked for a breezy look. I
resisted the urge to tuck and belt and I liked it. The accessories in various gold tones is what
pulls it all together. My favorite is a recent thrifted chunky acrylic ring with gold insert.
Isn't it a beauty?! 2 rings in one, which I didn't discover until I brought it home and started
wearing it. A score at $4. I'm keeping it real short, since my skirt has maxed out my brain
space and I'm incapable of writing anything clever today. Happy Tuesday!
Be sure to check out Bloggers Do It Better at Pretty Shiny Sparkly to see how others wear
their maxi skirts.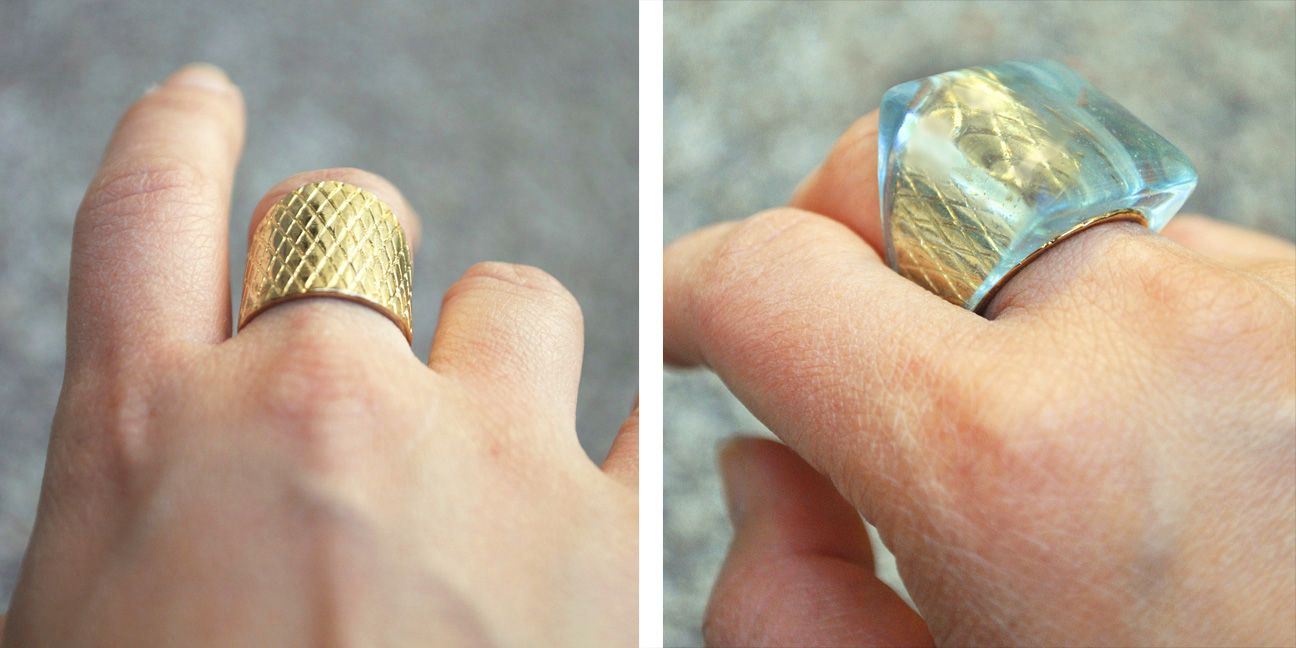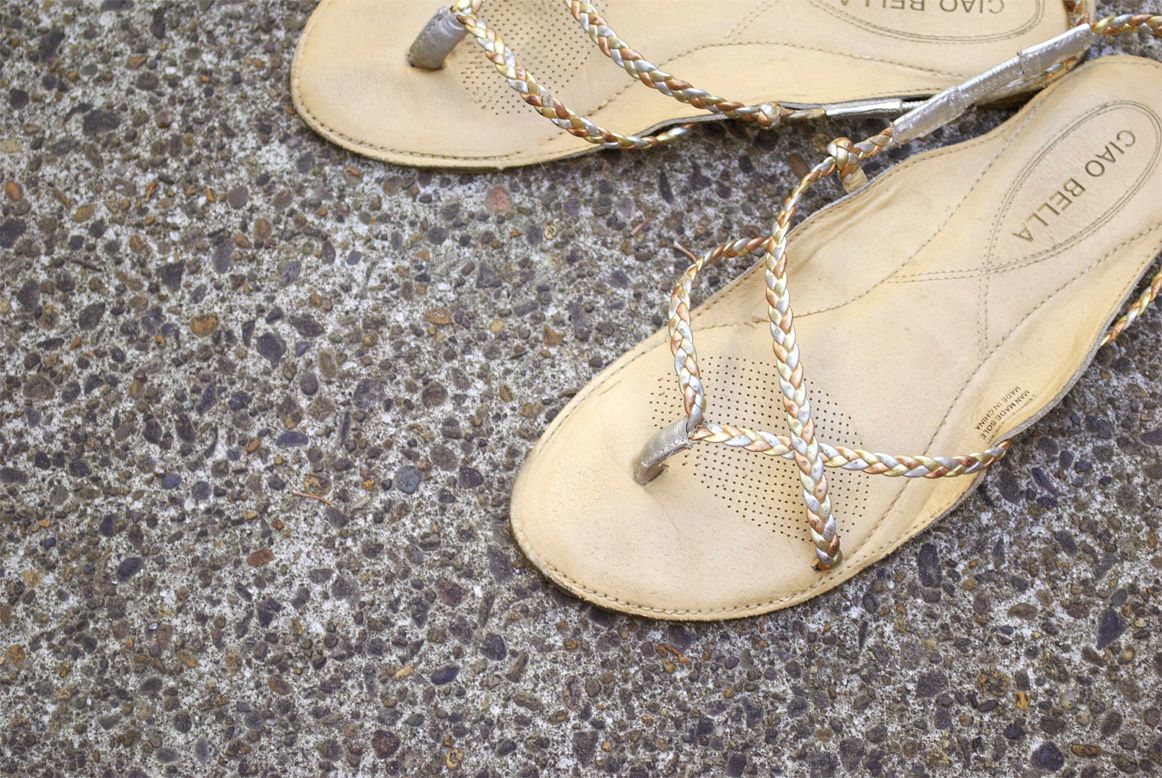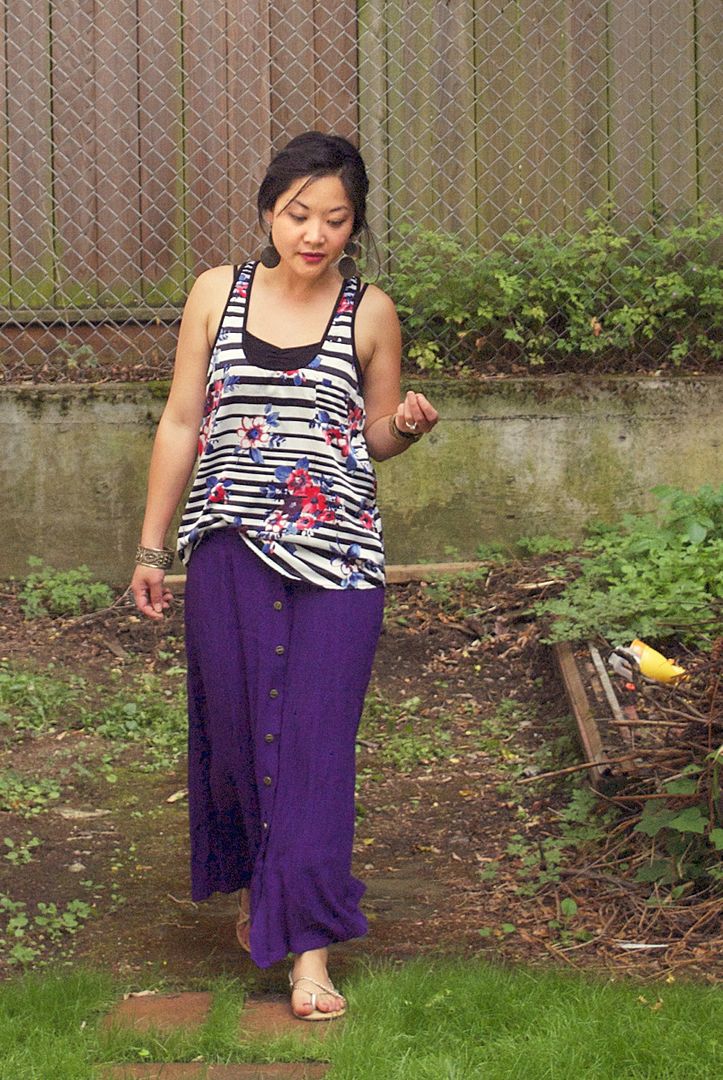 —
See how I wore a sheer maxi skirt in The Art of War.
Check it out here.