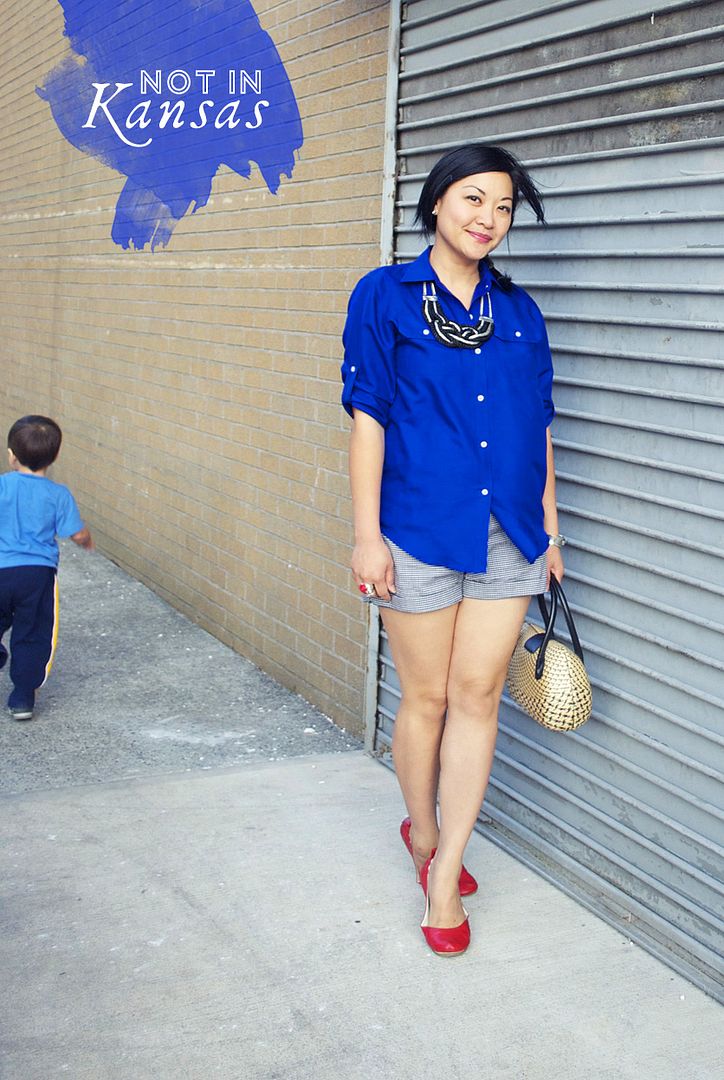 Blue Silk Shirt – Ralph Lauren, thrifted $5
Gingham Shorts – The Loft, thrifted $3
Red Ballet Flats – New at Buffalo Exchange (years ago)
Woven Basket Handbag – vintage, thrifted $4
Braided Bib Necklace – New at Buffalo Exchange (recent)
Rose ring, thrifted $1
Monkey Boy as Toto – priceless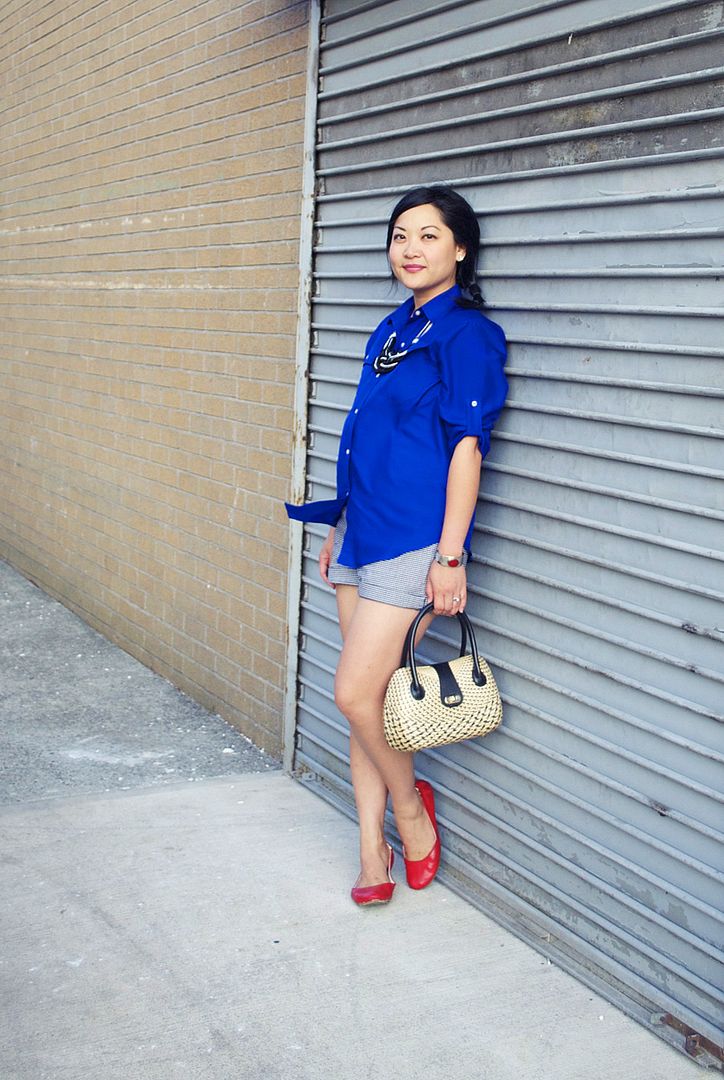 Somethin' tells me we're not in Kansas anymore. If we were, this is what we'd be wearing.
And by we, I mean me. And instead of a small dog, I'd have a small boy. And a more stylish
basket handbag. Fo' sho'.
The classic Wizard of Oz is one of my favorite stories of all time. The Hubs and I introduced
it to our son a few nights ago. Let's just say it was a big hit. We've been singing the songs
and skipping down pretend yellow brick roads all week. It's stuff like this that make being a
parent incredible. I get to relive some of my childhood memories and share them with C. I
can't imagine being anywhere else, but with my family. Wherever they are, that's home.
And there's no place like it!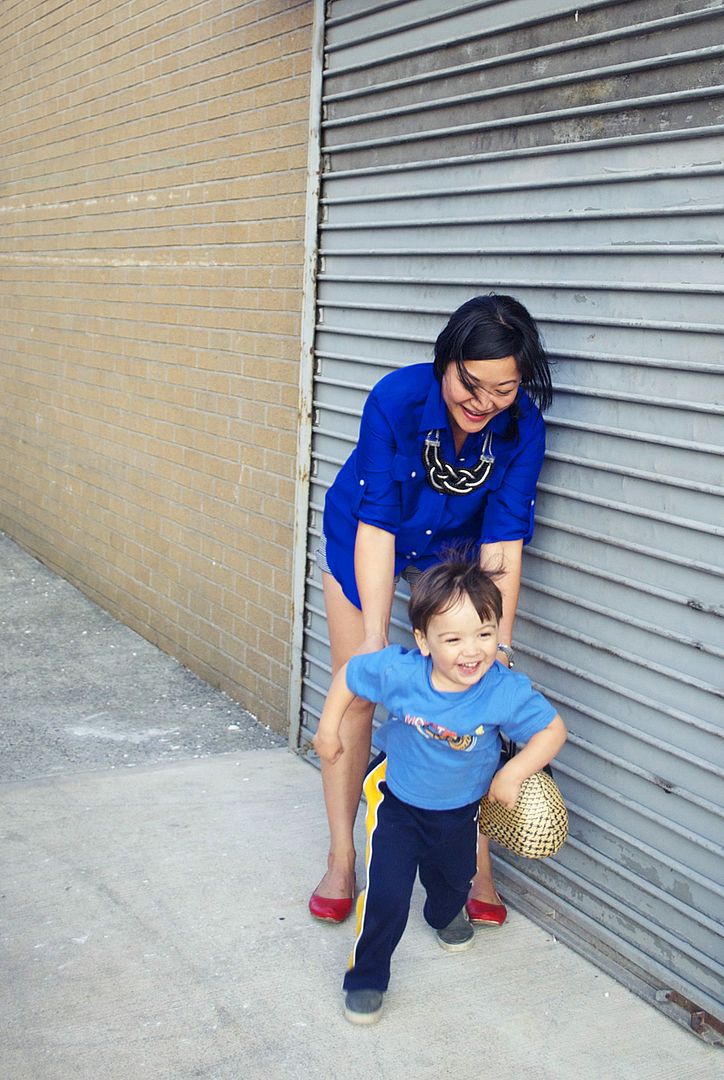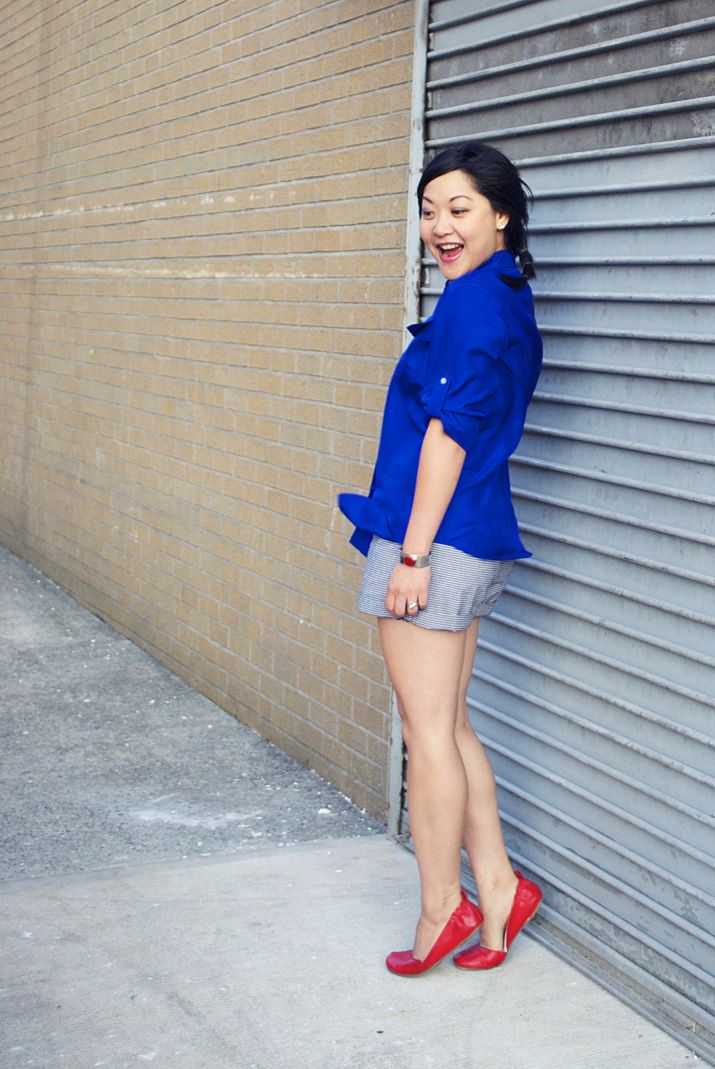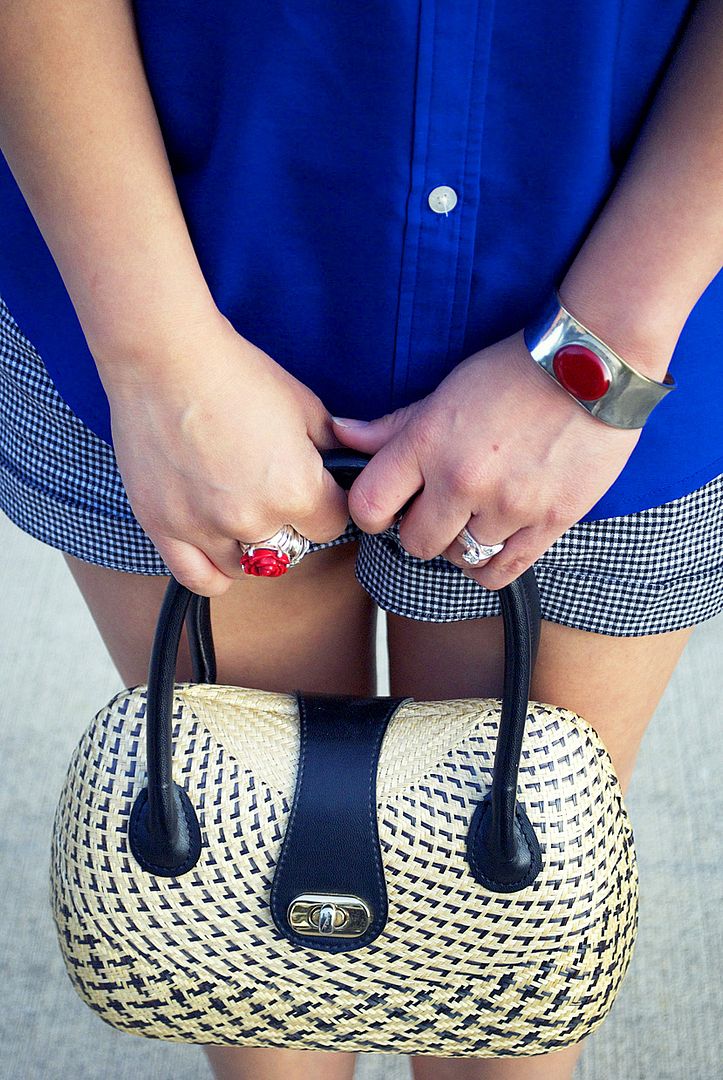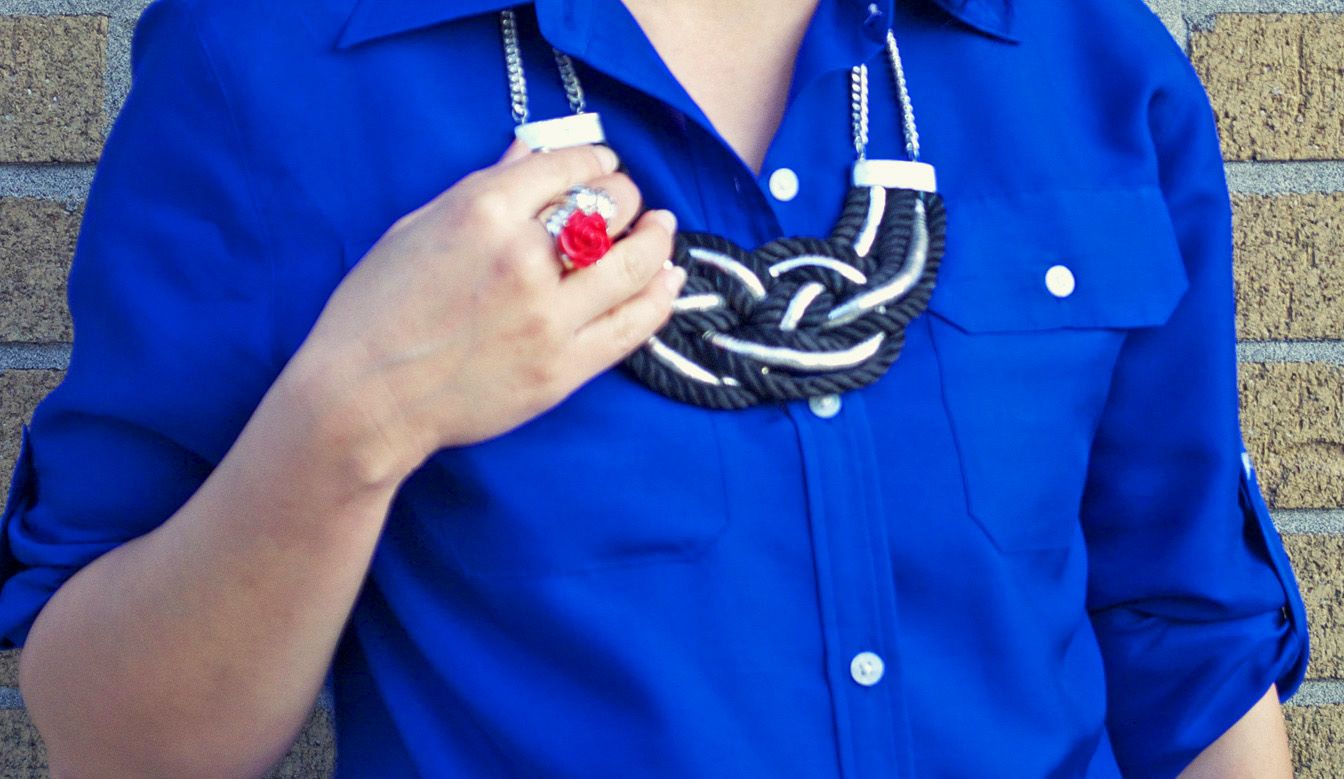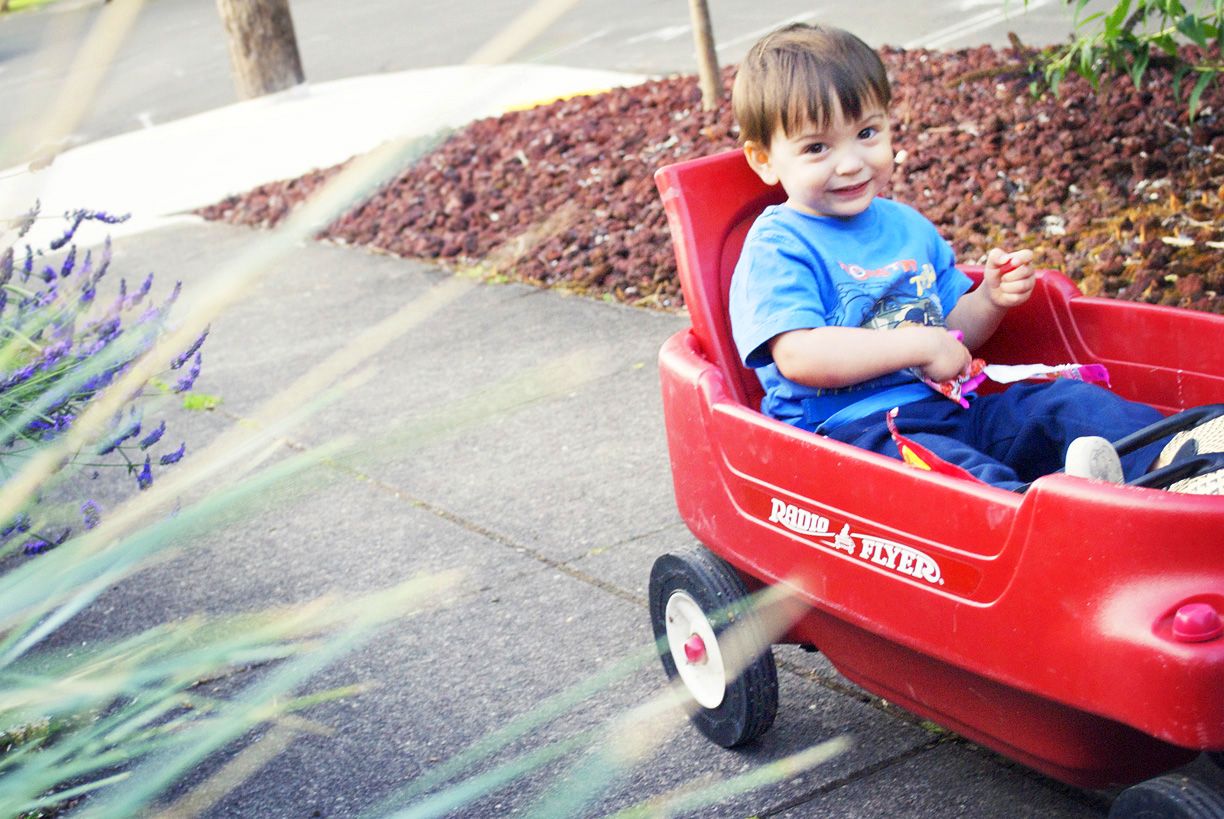 Better than a small dog. Case in point, see exhibit photos above and below. I love this guy.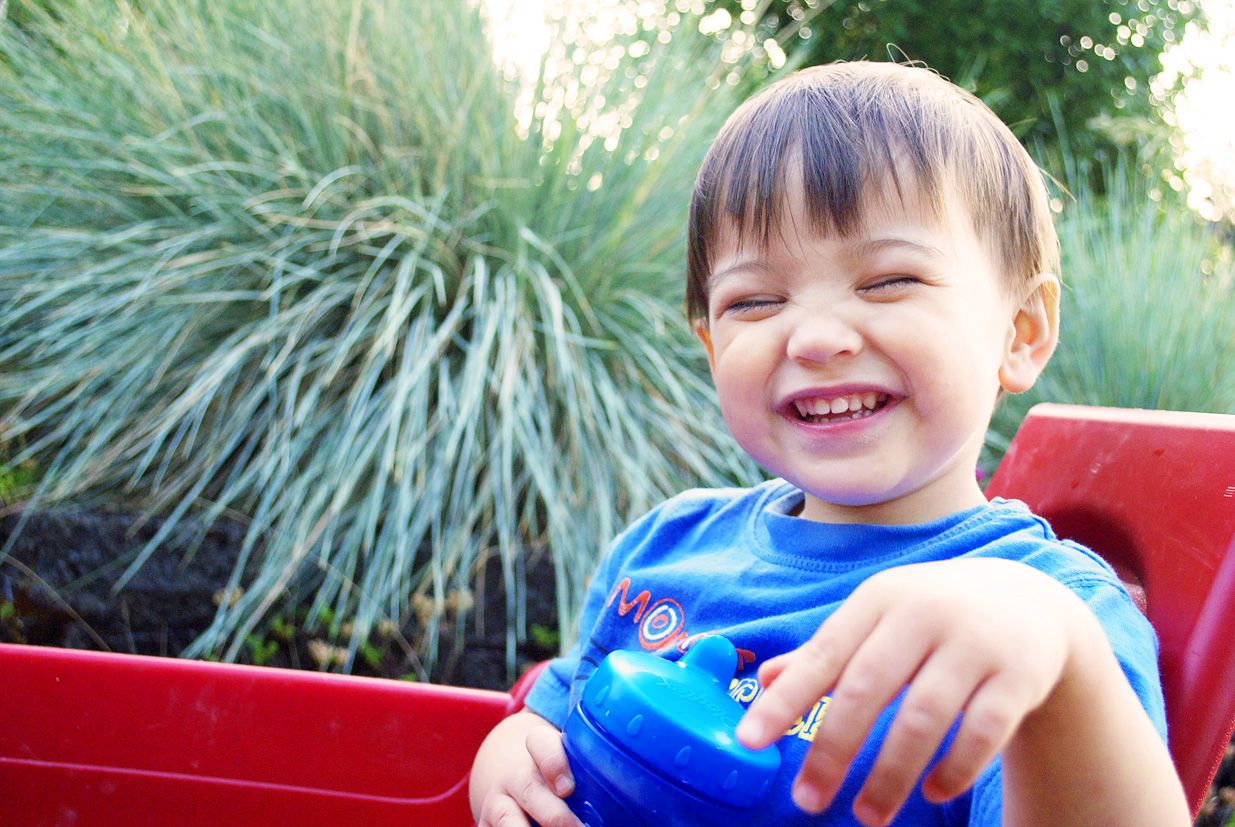 —
Last seen wearing blue: Denim Pants / Gingham Shirt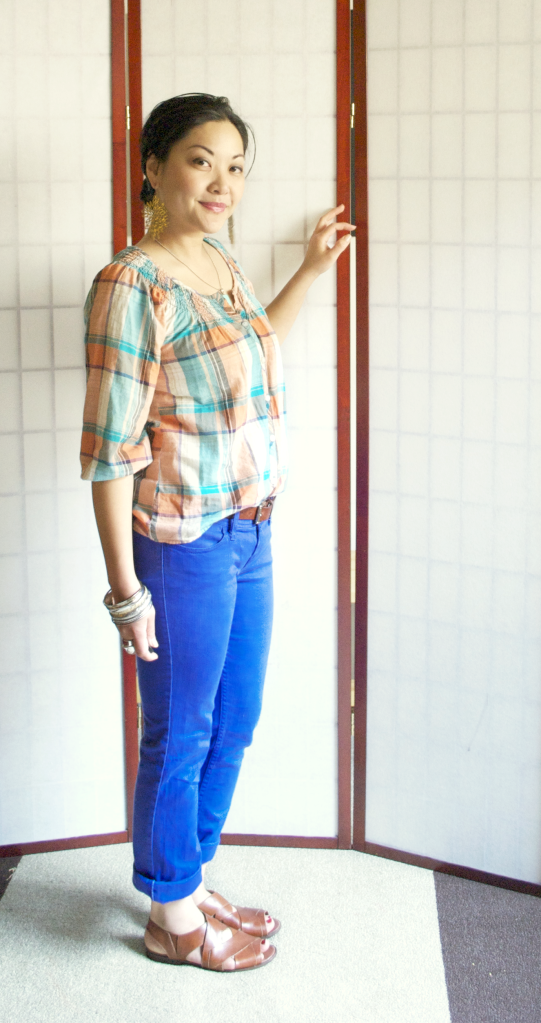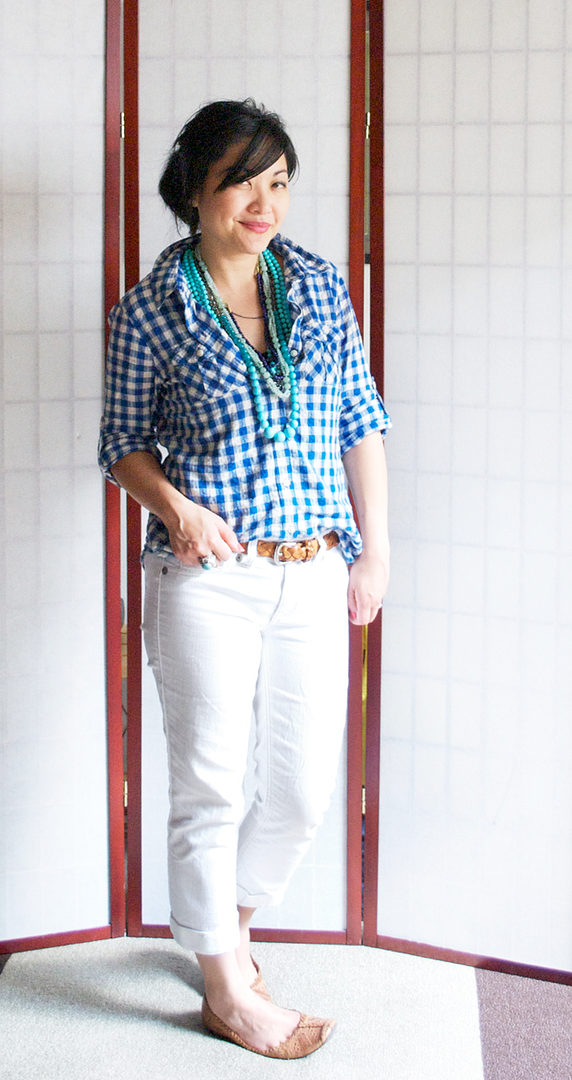 Also, hop on over to the
Color Brigade
at Kileen's blog,
Cute and Little
, to see how other ladies style bright hues.