Tags
belted, blazer, color brigade, coral, navy, overalls, oxford, polka dots, shorts, summer, thrift, thriftaholics, vintage, work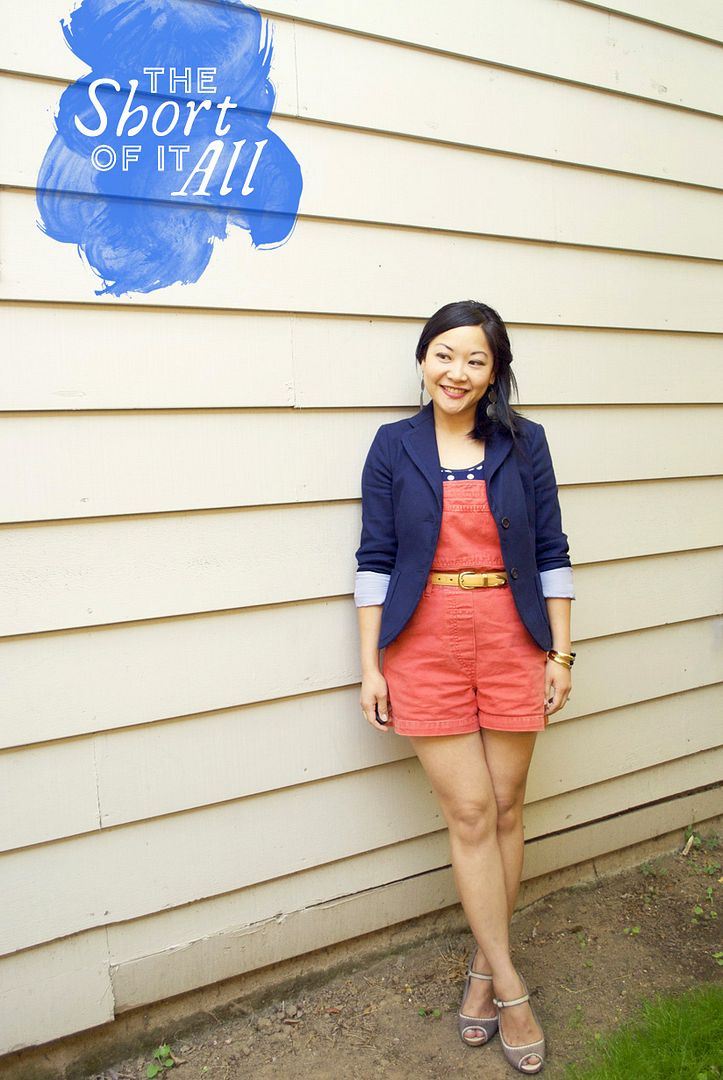 Coral Short Overall – 90's Ann Taylor, thrifted $3
Polka Dotted Bodysuit – Forever21 (old).
Navy Blazer – Banana Republic (old)
Orange Creamsicle Leather Belt – Vintage, thrifted $2
Oxford Ankle Strap Peep-toe Heels – Target (old)
Navy and Camel Canvas Satchel – thrifted $5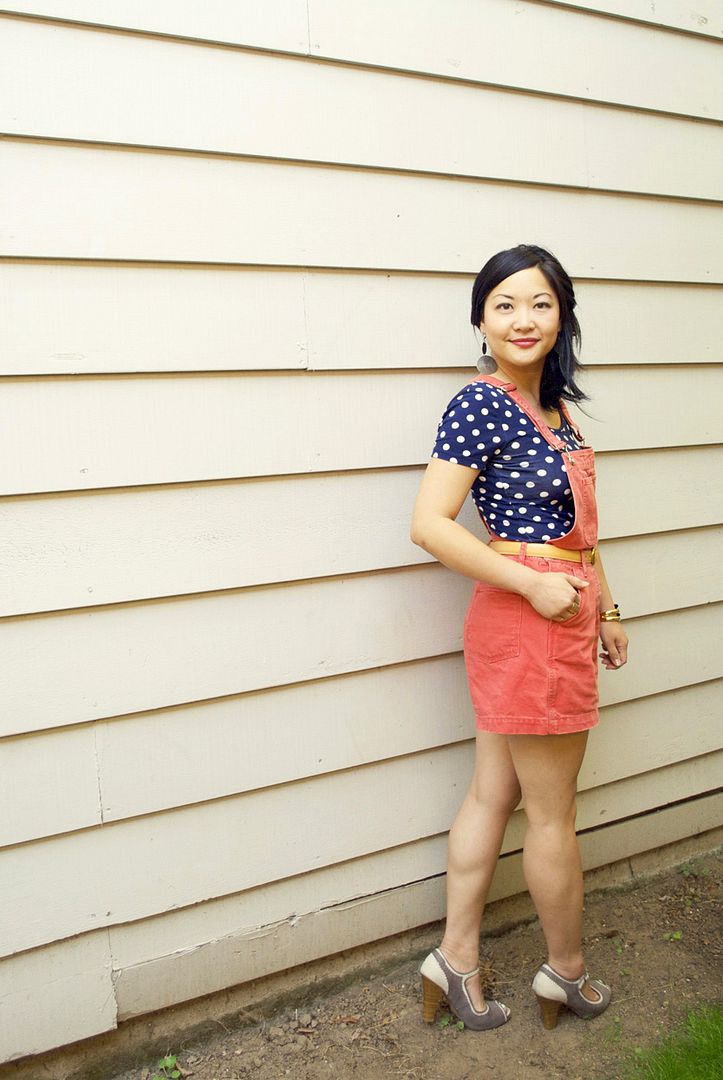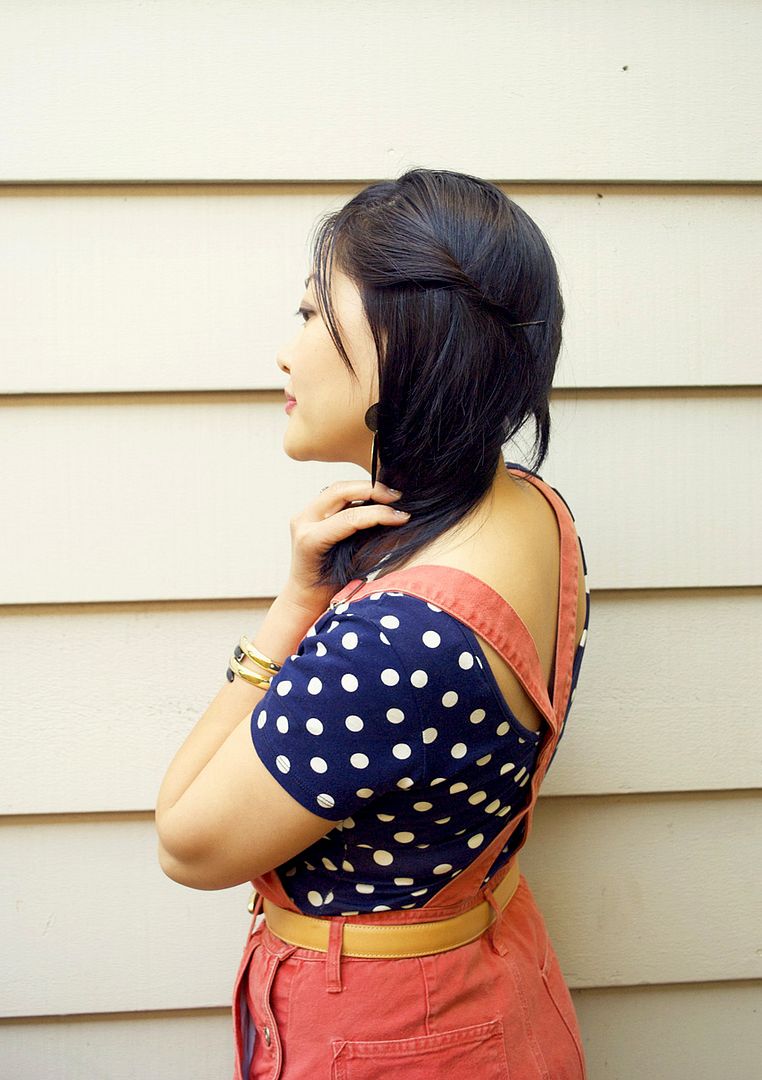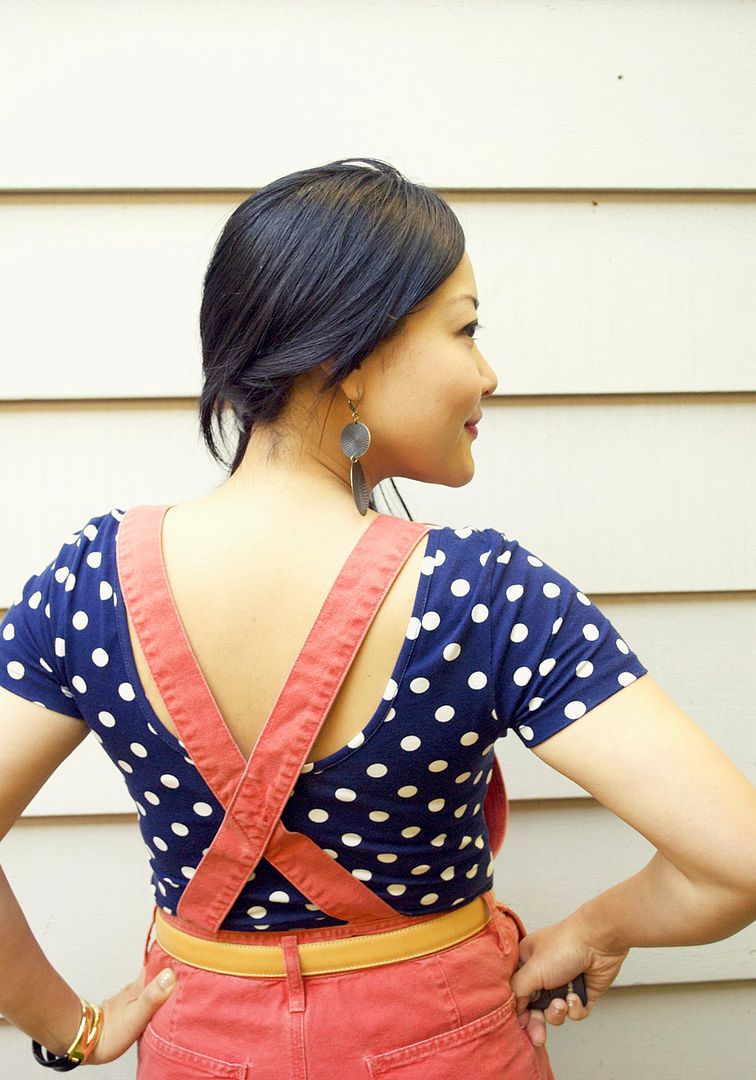 In summary:
It's not very easy to go to the bathroom in shortalls. I mean, there are no buttons in
the crotch area for easy access like a onesie. Let's just say, next time, 4 cups of coffee will
not be ingested prior to putting on this number. Something to consider when purchasing
and wearing overalls, rompers and jumpsuits. I didn't get the memo, but consider this yours.
However, if there was ever a fashion sacrifice to be made, I can at least stand by this one.
The shortalls are an Ann Taylor piece from the early 90's (per the Vintage Fashion Guild, label
archival site) that I bought last month. Had no idea how to style it, except that at $3 it was
a must, especially because of the color. You all know how nutty I am about coral. I was last
seen wearing this bright hue for a day at the Zoo! The criss-cross detail in the back is what
had me at "Hello". Isn't it great?
This was a challenging look to style, so I open the discussion up to you. How should I wear
the shortalls again and would you sport this look for work/meeting? Hope your week is shaping
up to be a productive one. Mine is busy as all get-out!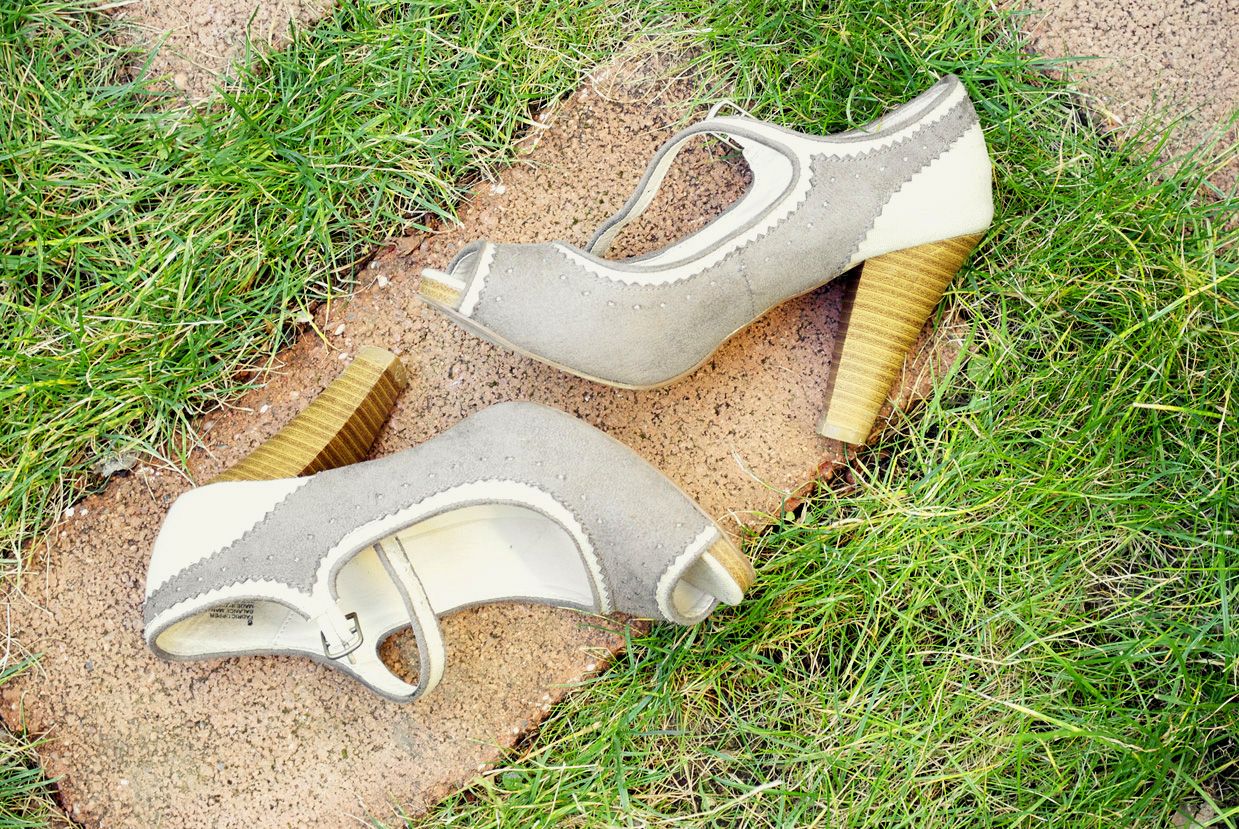 Splenda in the grass.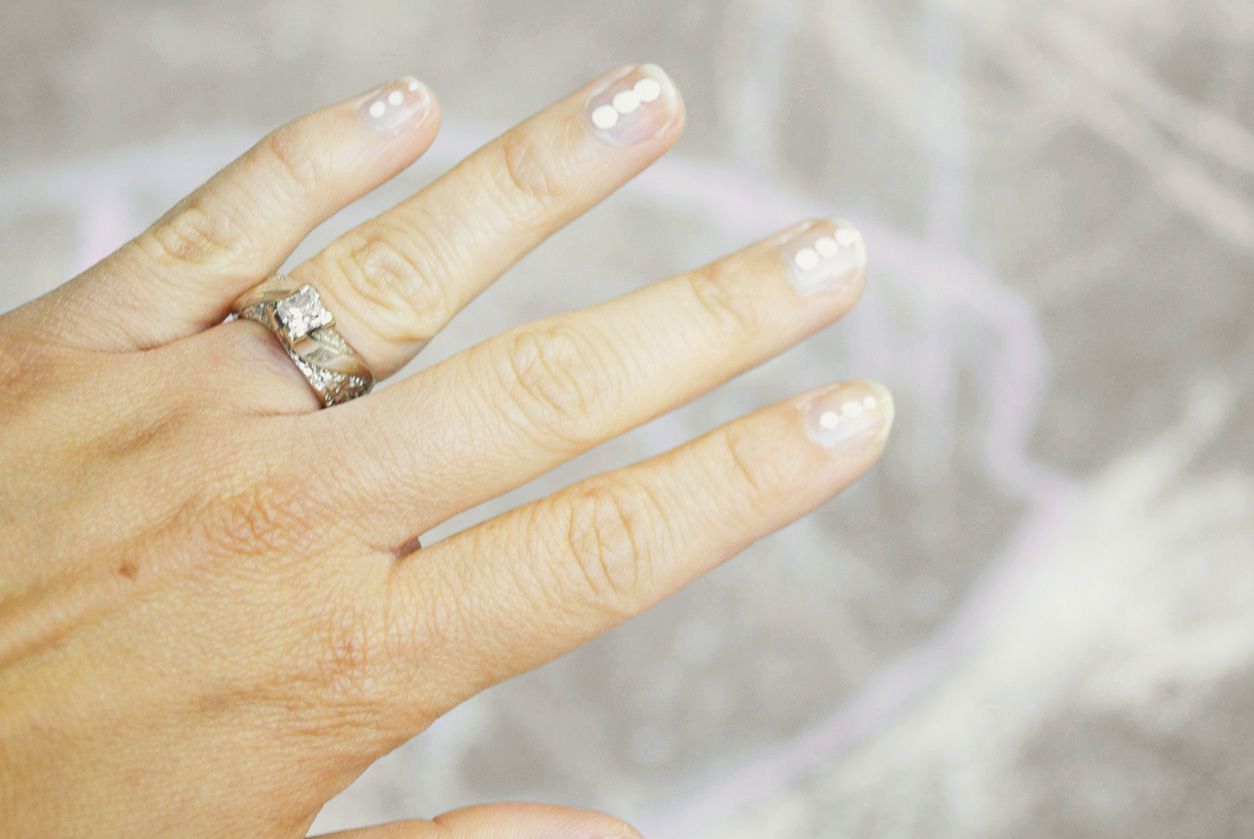 I painted a line of white polka dots on my clear nails (was too lazy to do all-over dots)!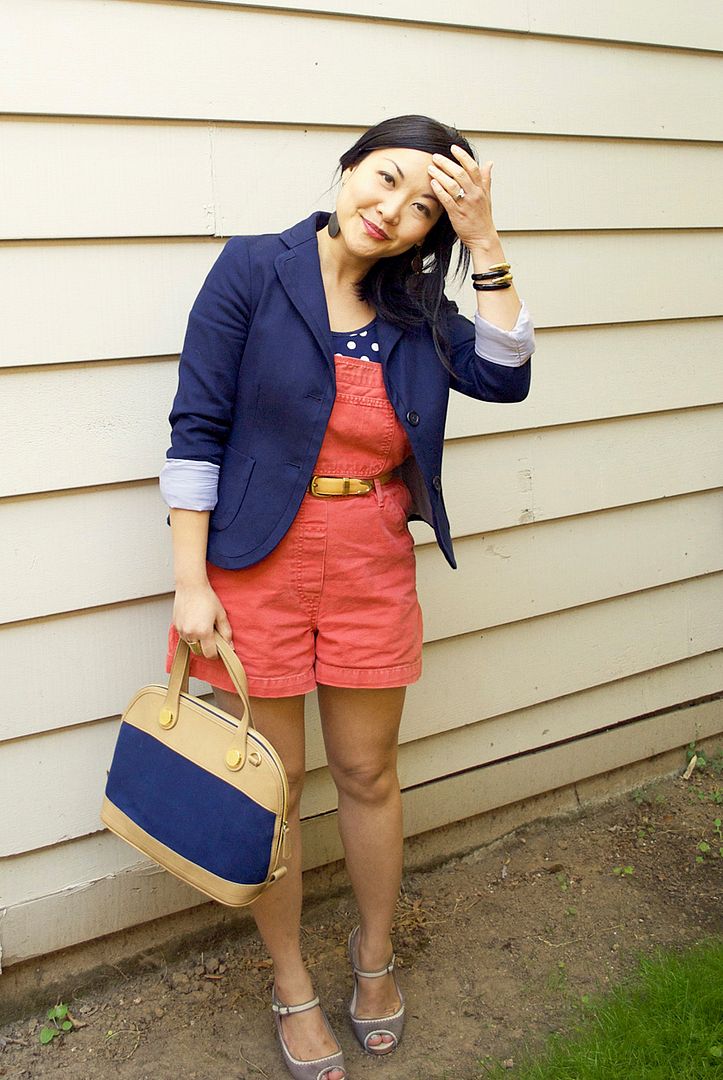 Satchel shaped handbags are so classic and this navy canvas and camel leather one has
just a hint of Nautical!

When C started picking up my shoes, saying, "Come, Mommy. Ready to Go!" I knew it was
time to stop with the outfit photos. For an outing at the park, I changed into braided
metallic flat sandals and threw on a tan cardi (see previous posts).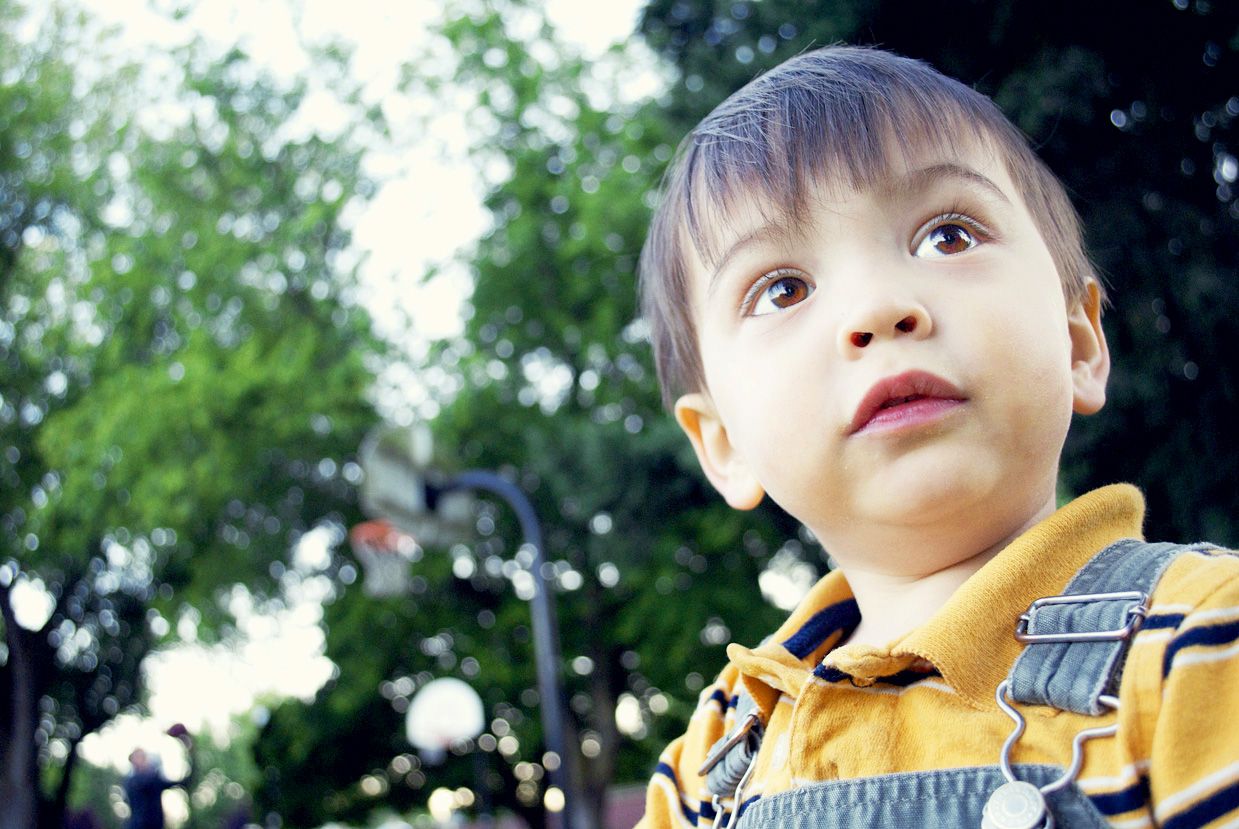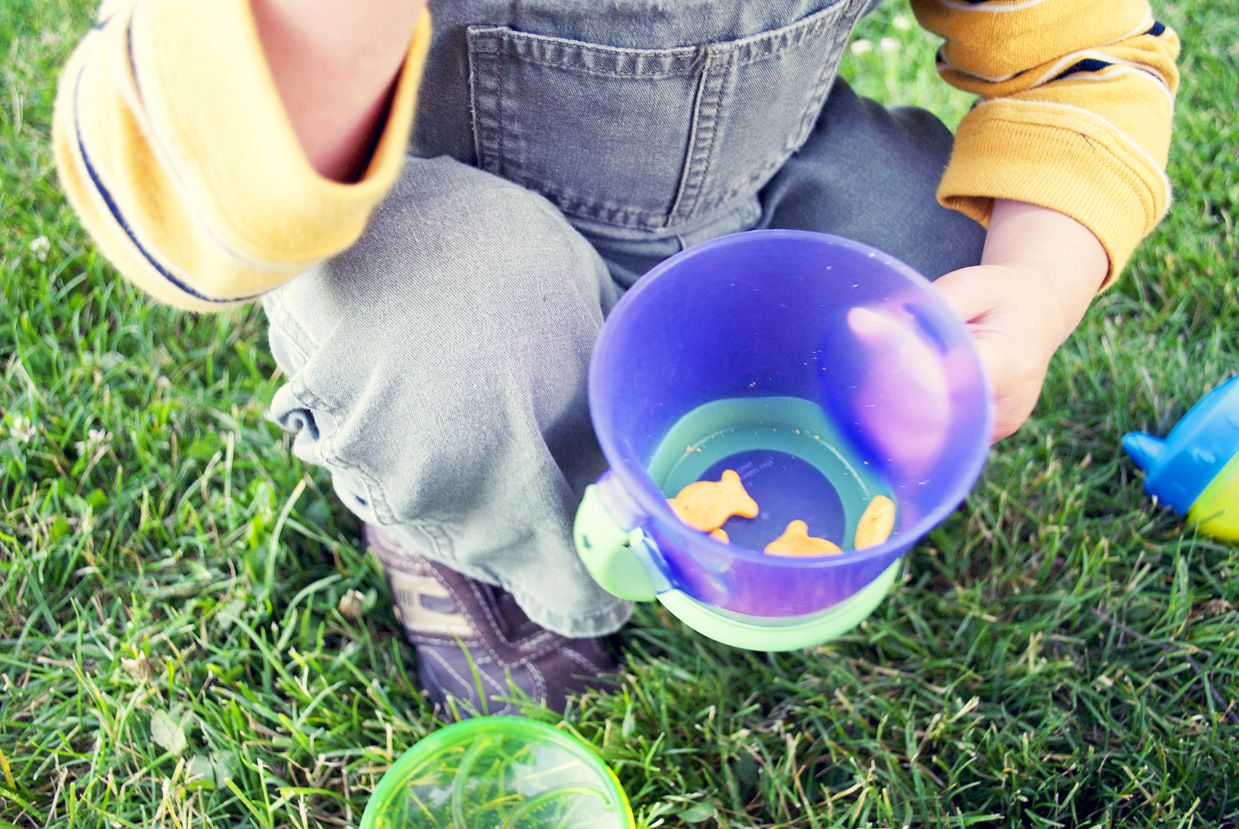 My guy could live on Goldfish crackers. I like them, too!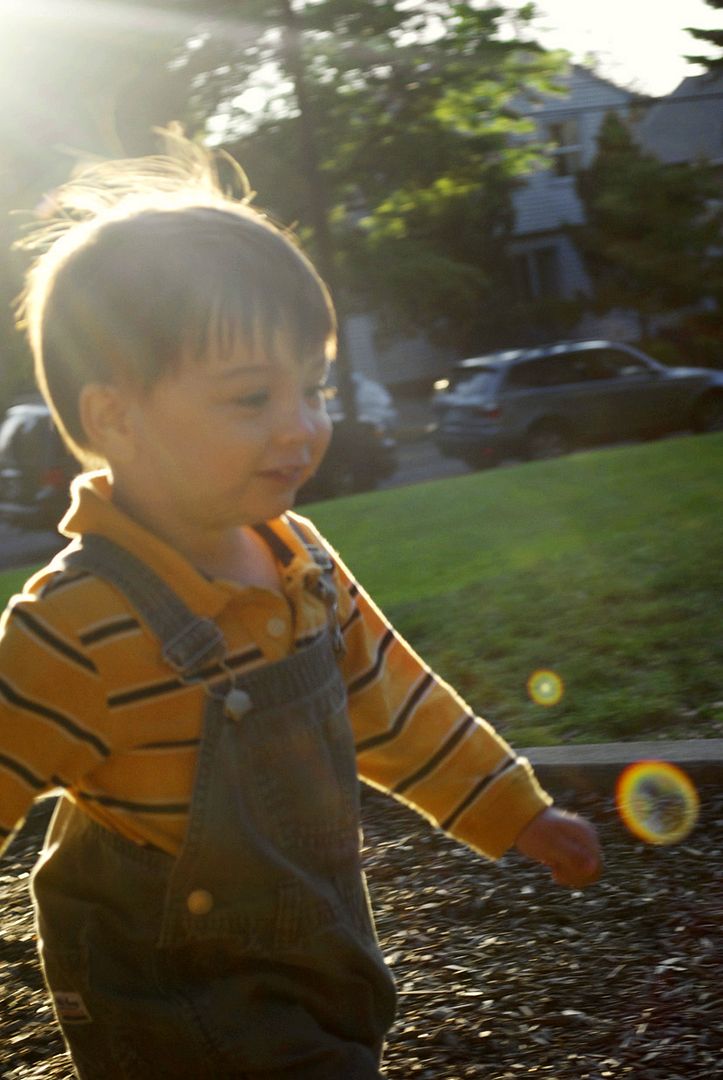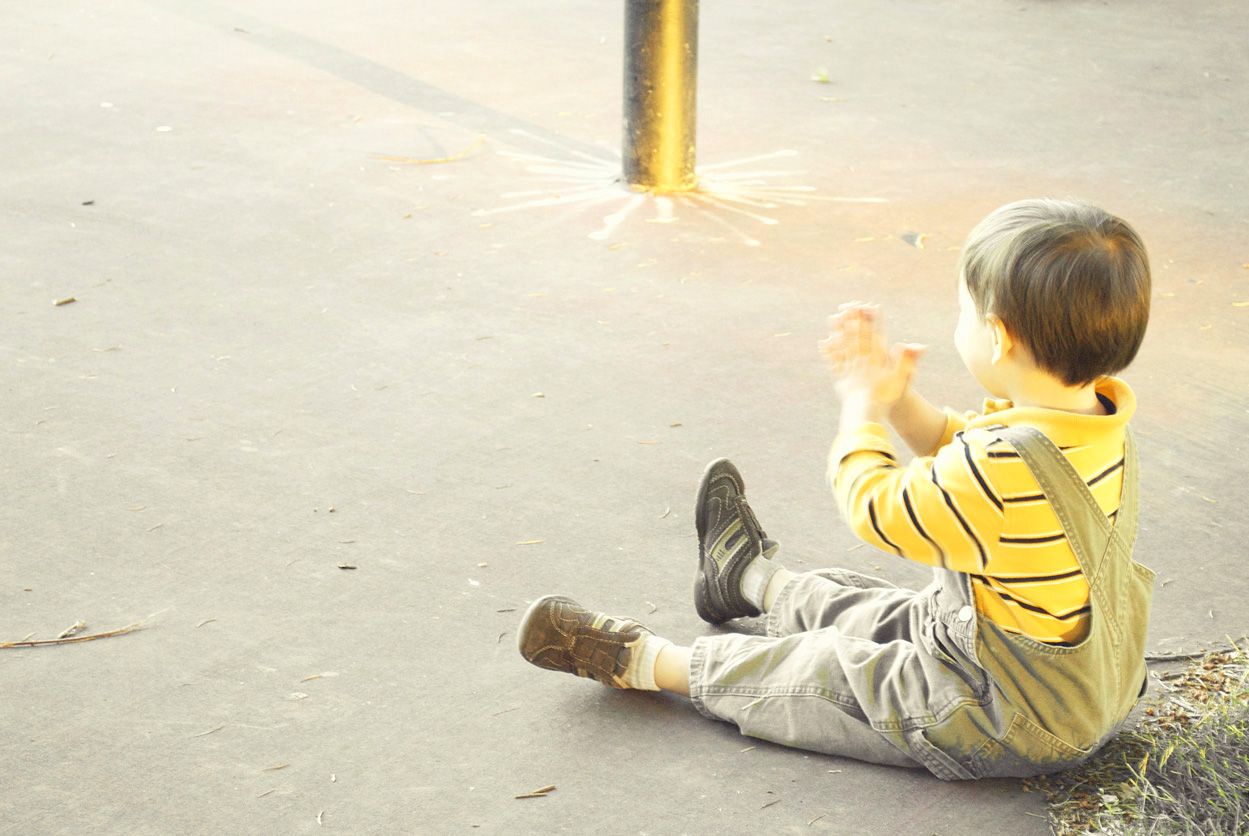 C cheers for Pops, while he plays basketball.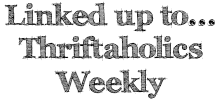 —
Last seen wearing: Navy Blazer / Coral Linen Shirt
Also, hop on over to the Color Brigade at Kileen's blog, Cute and Little, and see how other
ladies style bright hues during the dog days of summer.