Tags
blazer, canvas sneakers, casual, denim, EBEW, floral, gray, hot pink, neutral, outfit, skinny jeans, son, stripes, summer, superhero, thrifted, trend, vintage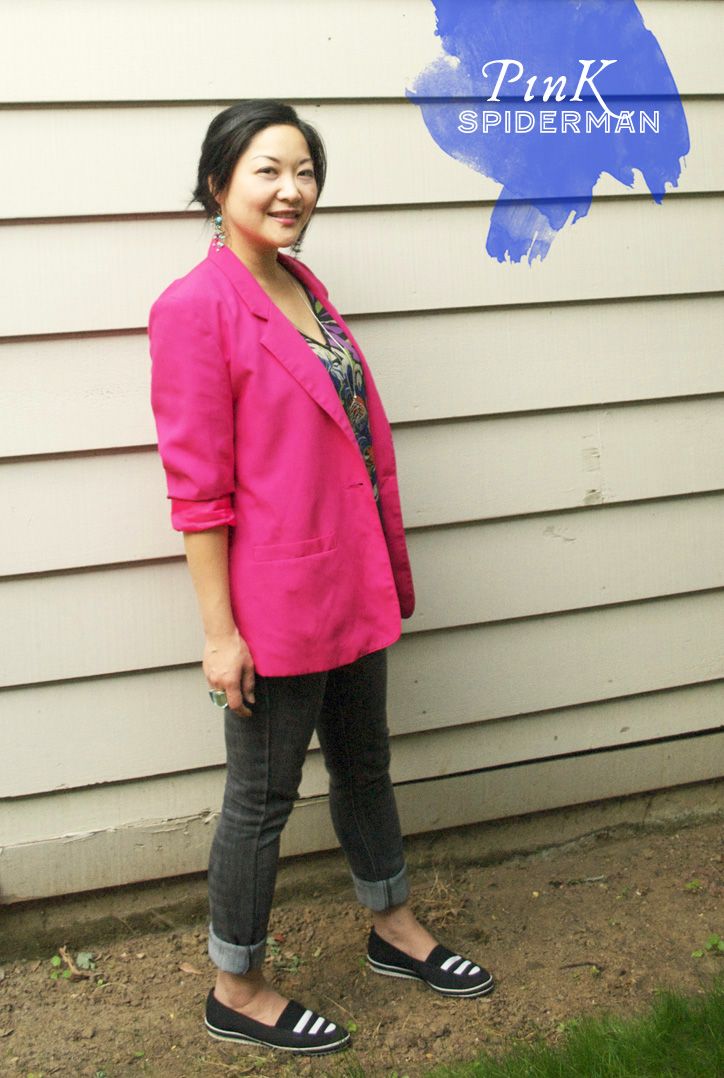 Hot Pink Blazer – Vintage, thrifted $10
Floral Top – TJ Maxx
Gray Skinny Jeans – TJ Maxx
Striped Canvas Flats – Vintage, thrifted $5
Jewelry – Target, thrifted and self-made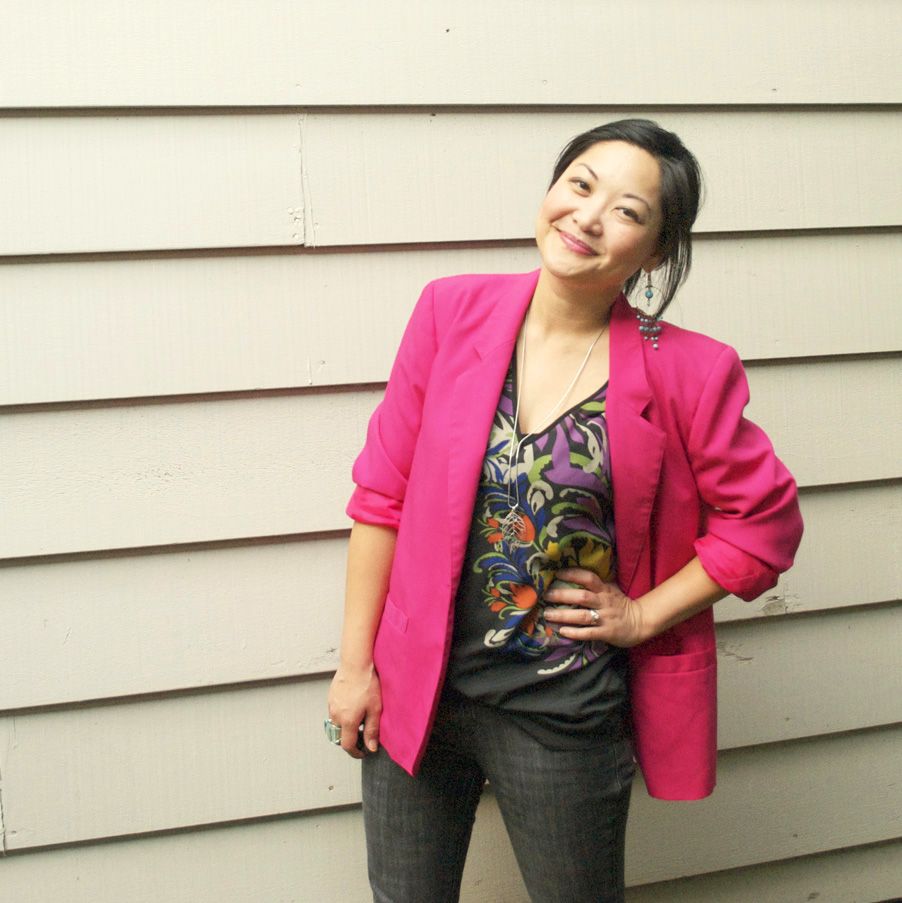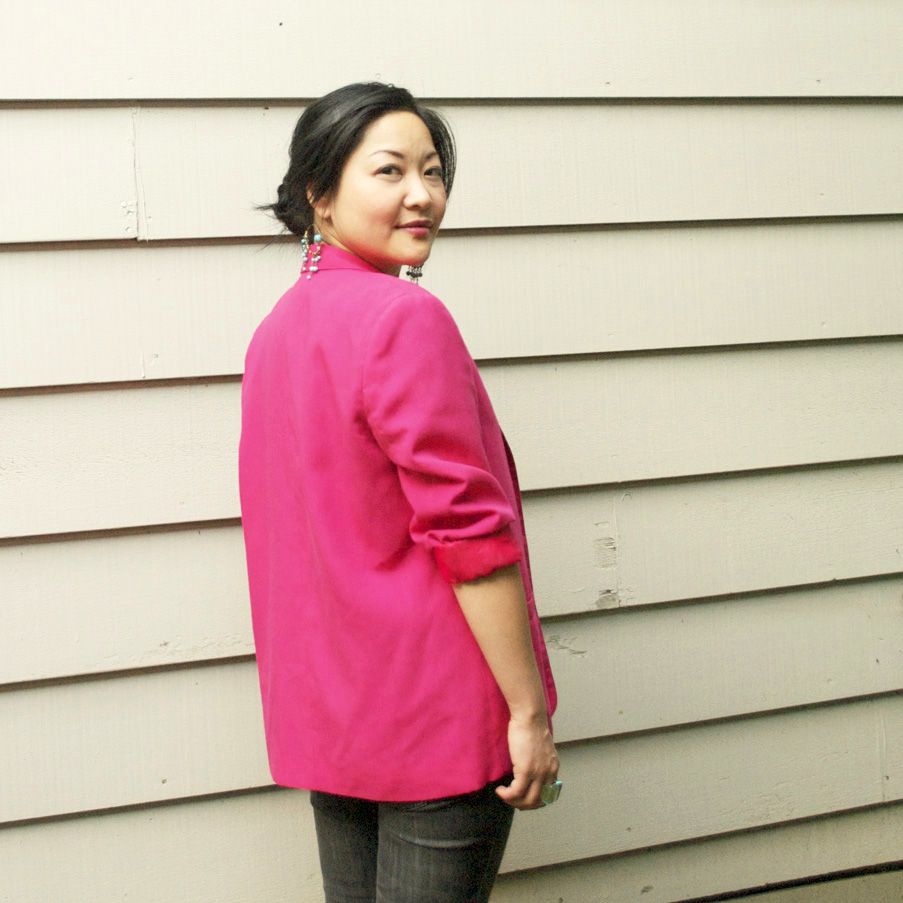 Hello, vintage pink blazer meet my lovely friends. Friends, meet vintage pink blazer.
I thrifted this beauty a few months ago and it sat in my closet as I debated whether
or not to remove the shoulder pads. Very glad I did because now I'm proudly wearing
a whole lot of awesomeness. It makes me feel like a superhero on this overcast day.
For its introduction to the world, I kept the rest of my outfit neutral, to avoid looking
like a carnival on acid. Next up? Color-blocking. Maybe.
On another note, the Hubs and I re-watched Spiderman recently with our son. He's on
a superhero craze, which includes Superman, He-Man and Mighty Mouse. Lucky for him,
I like them, too–the campier, the better.
And when I was taking these photos, C pretended to shoot webs at me from his hands
and begged me to climb the wall. I guess, he thinks I'm supermom. What baby wants,
baby gets. (Name that movie). Then he wanted to climb the wall, as well. Witness below
a series of photos documenting our attempts at defying gravity. We. are. the. coolest.


Check out Everybody, Everywear
for a special THRIFT edition!