Tags
30 for 30, 50s, 60s, 70s, Anthropologie, Banana Republic, clothes, color, denim, gingham, inspiration, J Crew, ladylike, make, maxi, menswear, mini, nautical, neon, neutral, outfits, preppy, recap, remix, retro, series, style, summer, thank you, thrift, vintage, weekend, work to play
Here are my 30 for 30 Remix Challenge outfits No. 1 through 10. If you're new to the Remix, learn
more about it directly from the creator, the fabulous Kendi of Kendi Everyday: HERE. It's kind of fun to
see the last 10 outfits all together. Most notable thing: I like my pits after all! At least, these aren't as
pit-iful as the awkward pose in outfit No. 04 (follow link to see post–or not). My faves are 02, 03 & 06.
Which do you like?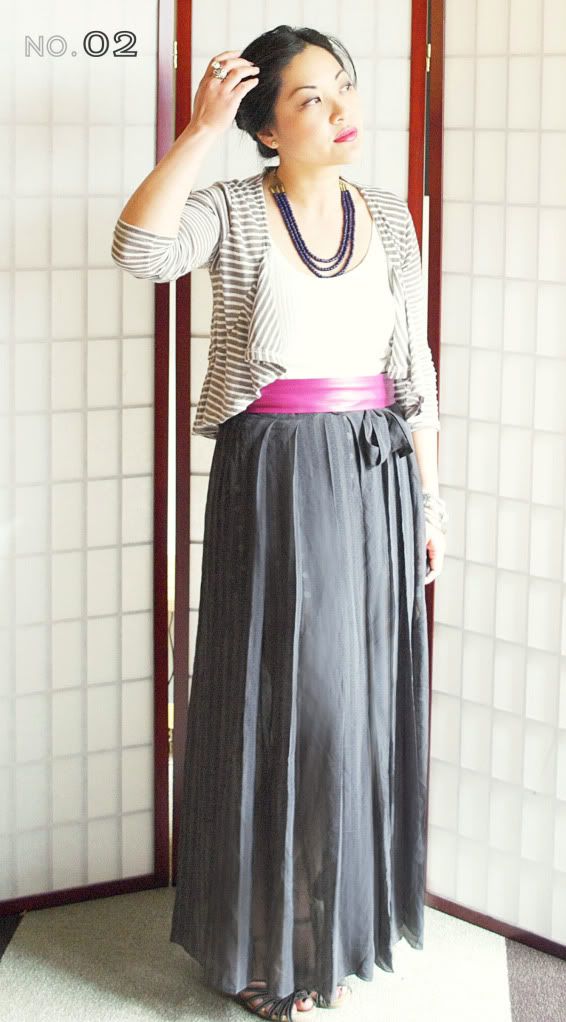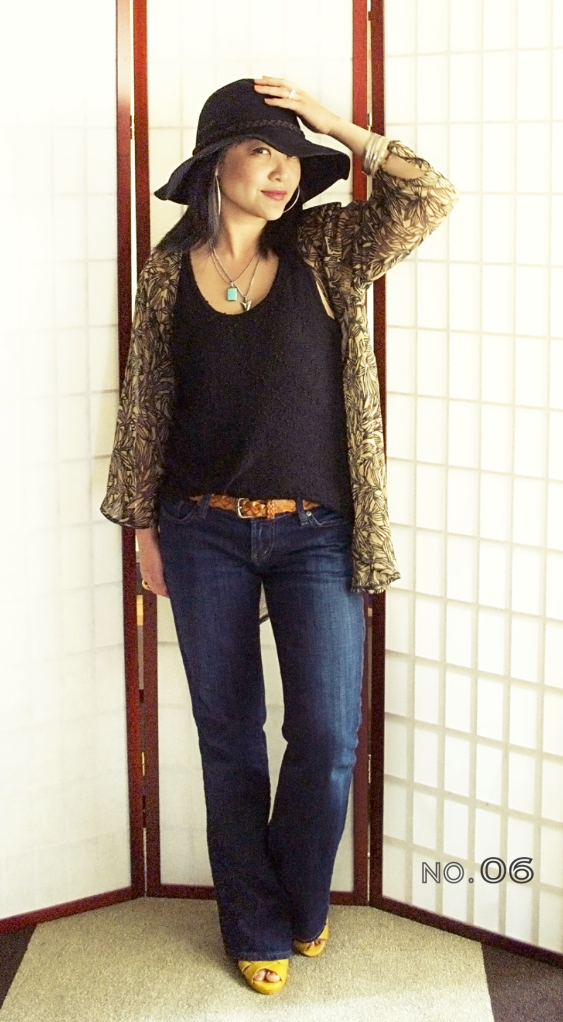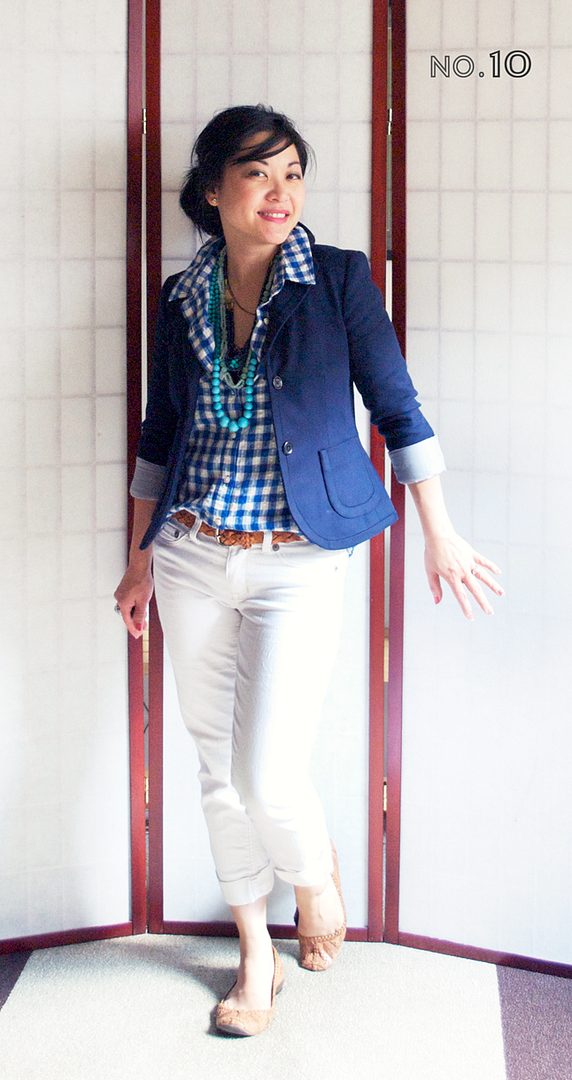 I've decided not to continue the Summer Edition of
30 for 30 because life is short and summer is even
shorter! I'm certain this news will break many hearts
because you're all dying to see the other 20 outfits;
it's consuming your days and nights. No? No, it's not.
There are far too many things in my closet that I want
to wear and new content in the works for the blog.
Participating in the 30 has been awesome due to all the
new blogger friends and readers who inspire me. Thank
you for the encouragement, your support means so
much. Afterall, fashion is an addiction!
Have you noticed the blog got a facelift? Along with a change in look, I'm adding featured topics to
complement regular outfit posts. Here are a few that I'm considering:
(a) It's Raining Love: A round-up of things that currently inspire me
and make my heart swoon. This could be other bloggers, celebrities,
fashion editorials, designer look books, music, art, photography.
(It rains 8 months out of the year in the Northwest and my image clippings
give me much-needed, daily doses o' sunshine).
(b) Work-2-Play: Two looks in one. Simple ways to remix an outfit taking it
from office to play-date or date-night.
(c) U-Pick // I-Wear: I'll post up two items from my closet, you vote and
I'll style the winner.
(d) Make. A personal photography series that I started last year of
life/work mottos. View them here. I have a running list of words and images
for the project and think this place may be a good platform to keep it going.
Another topic that is brought up quite a bit is thrifting. I'm not yet sure how to turn this into a feature.
Does any of this sound interesting to you? I'm getting totally psyched! Please share thoughts
and ideas for making this blog more relevant to you. I want to know what you think.