White Dress – Marshall's
Denim Safari Jacket – J. Crew, thrifted (via Buffalo Exchange)
Black Suede Wedges – J. Crew (new, via Buffalo Exchange)
Braided Rope Necklace – Buffalo Exchange
Jewelry – (hoops) F21, (silver bangles) World Market, silver cuff w/ red stone (thrifted)

After all the bright blues I've been wearing lately, it was time to take. it. down. a. notch.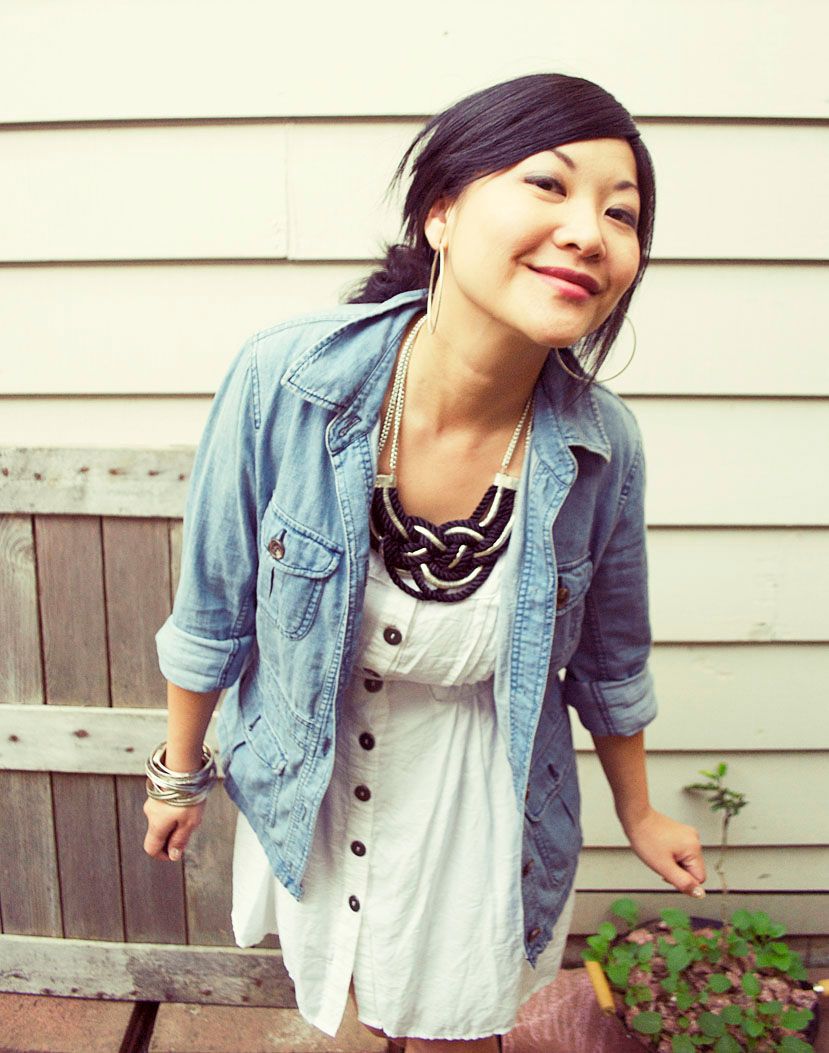 After the shoot, I found Little C chillin' in the laundry basket. What a hoot!
—
Last seen wearing: White Shorts & Khaki Blazer / Light Denim Shirt / White Pants & Gingham