Tags
boots, cheap, dress, easy, effortless, Frye, goodwill, green, knit, messy bun, olive, outfit, over-sized, purple, slouchy, straw fedora, summer, sweater, thrifting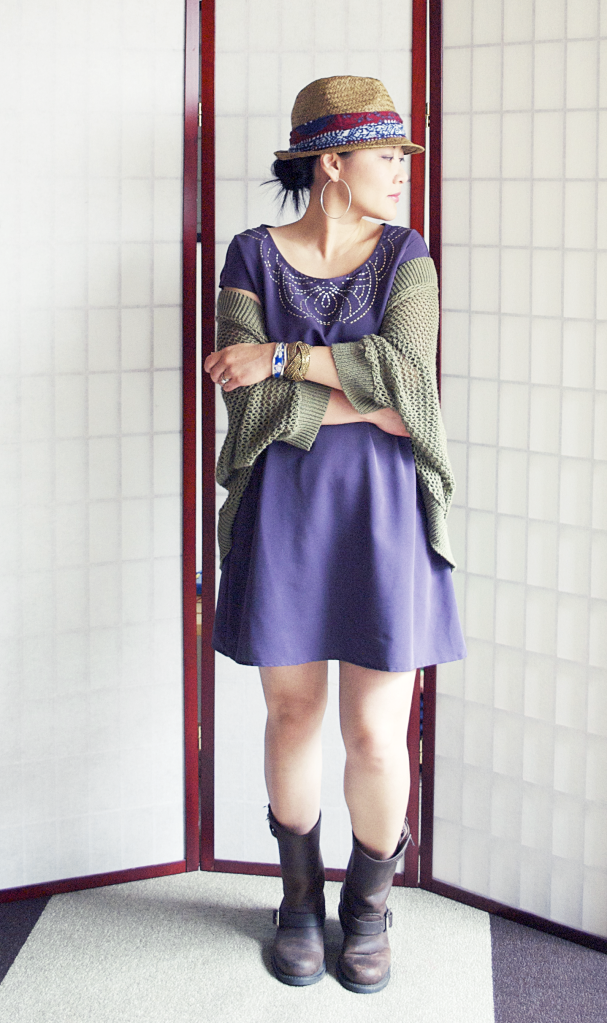 Purple Dress – Marshall's
Olive Slouchy Sweater – Thrifted $5
Straw Fedora Hat – American Eagle (get it here) $15
Frye Engineer 8R Style Boots – Brand New, Thrifted $10

Blue Leather Skinny Belt – Vintage, Thrifted $1
Jewelry – Cost Plus, F21 & Thrifted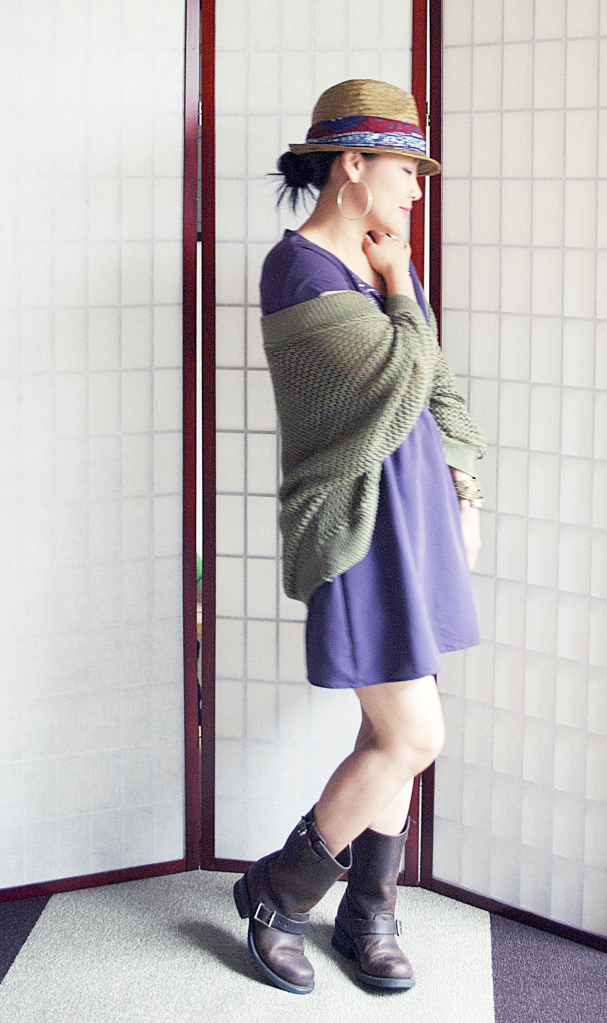 It's going to be a very busy week of deadlines for me and I threw on this outfit because I didn't have a lot of time to think up anything more exciting. A dress is easy paired with this slouchy, oversized knit, a hat with messy bun and a pair of boots. Effortless style.
I mentioned in a previous post the glorious Frye (Engineer 8R) boots found at a local Goodwill for only $10. It was "hiding" in the kids section. Must have been priced by someone inexperienced because they often catch these treasures and price them much higher. At retail, these babies sell for $150 to $200 (in this style), which means GW will often price them no less than $60. It would still be a great price for something in mint condition, but for me, that's a pretty penny to spend on a single item, plus I own a million pairs of boots. Fortunately for me, I love the hunt for a great deal and have a knack for finding diamonds in the rough. An epic score.
This find is the highlight in the history of all my thrifting. I was literally BEAMING when I discovered that they fit perfectly. (It's been about half a year since I've adopted said boots, and I'm still giddy). When I brought them home to share the excitement with Hubs, we chest bumped. I'm pretty sure that he was just happy I didn't break the bank. Regardless, we celebrated by dancing around the living room, me wearing my boots, doing my thing. I love these boots to pieces even if they probably make my legs look shorter. Frye boots are very well made and this style adds a little edge. $10, people. High-fives.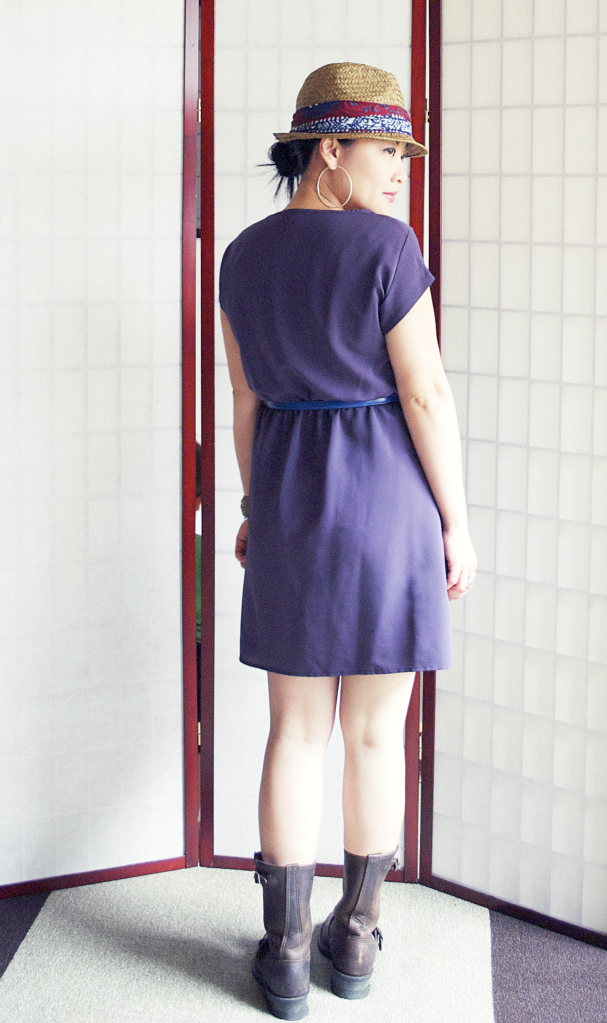 Here's my kiddo, controlling the camera remote. He's looking pretty proud. Isn't he good ya'll? Future photographer in our midst.