Tags
cardigan, denim, hair, J Crew, jeans, military jacket, neutral, outfit, pattern, side bun, stacked bracelets, stripes, up-do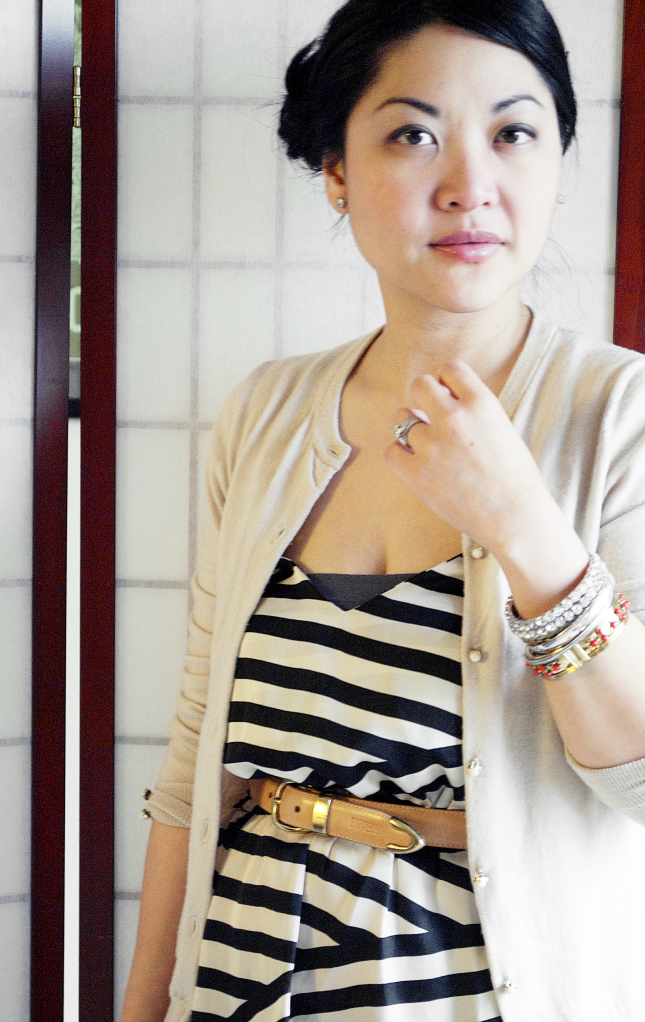 Parted my hair the opposite of usual, with a side bun. That is all.
Updated with full outfit post:

I'm a bit under the weather so not much from me today. The photo on the right shows me trying to keep the screen from toppling over, as my hooligan son pushes from the other side. Nice.