Tags
abstract, Aeropostale, animal, art, Calvin Klein, casual, day, fedora, jeans, mixing patterns, night, outfit, spotted, stacking bracelets, vintage, wild cat, work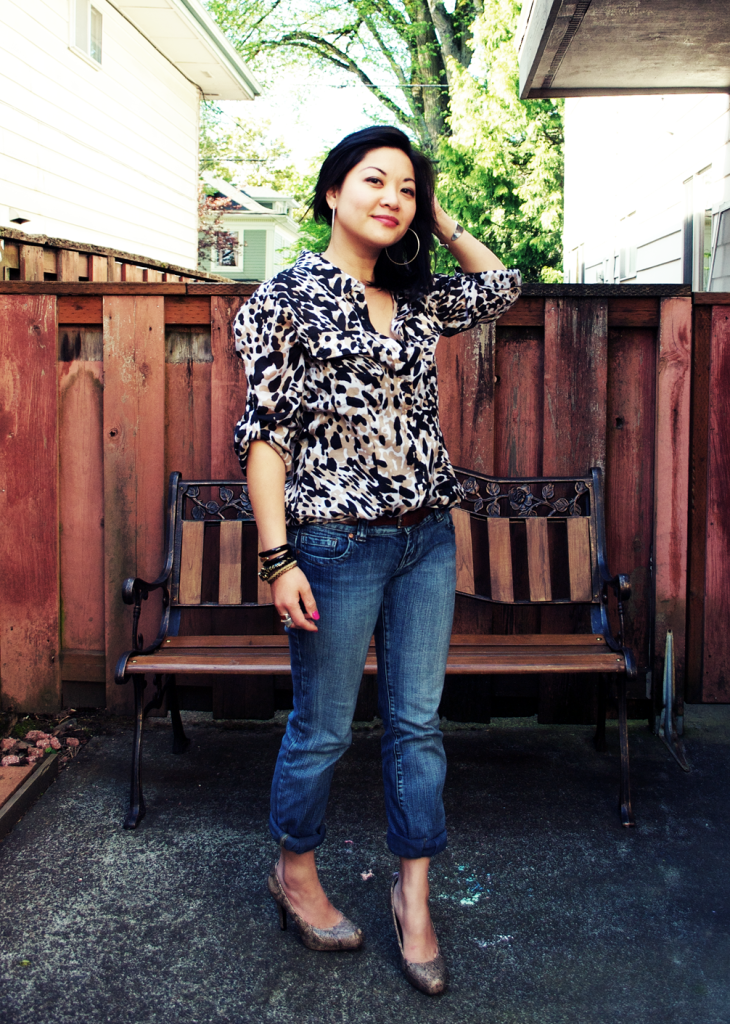 Occasion: Work Day / Putzing around with Kiddo

Spotted Blouse – Calvin Klein, Jeans – Aéropostale, Snakeskin Heels – Target, Straw Fedora Hat – American Eagle

(get it here)

, Jewelry – Thrifted and Vintage, Leather Clutch – Vintage
Did a half day of work and spent the sunny afternoon with my son at a fountain park downtown. I'm obsessed with this spotted blouse. One part animal, one part abstract art—it's incredibly lightweight and makes me feel sassy. I piled on the animal and wore this look with my snakeskin pumps and a thrifted wildcat bracelet. The look prompted me to wear my hair down, swept to one side with pins in the back. I often prefer rolling rather than cuffing my jeans, for a little some'in different and slightly disheveled? And mixing patterns and stacking bracelets is totally fun! It's better to not be matchy-matchy.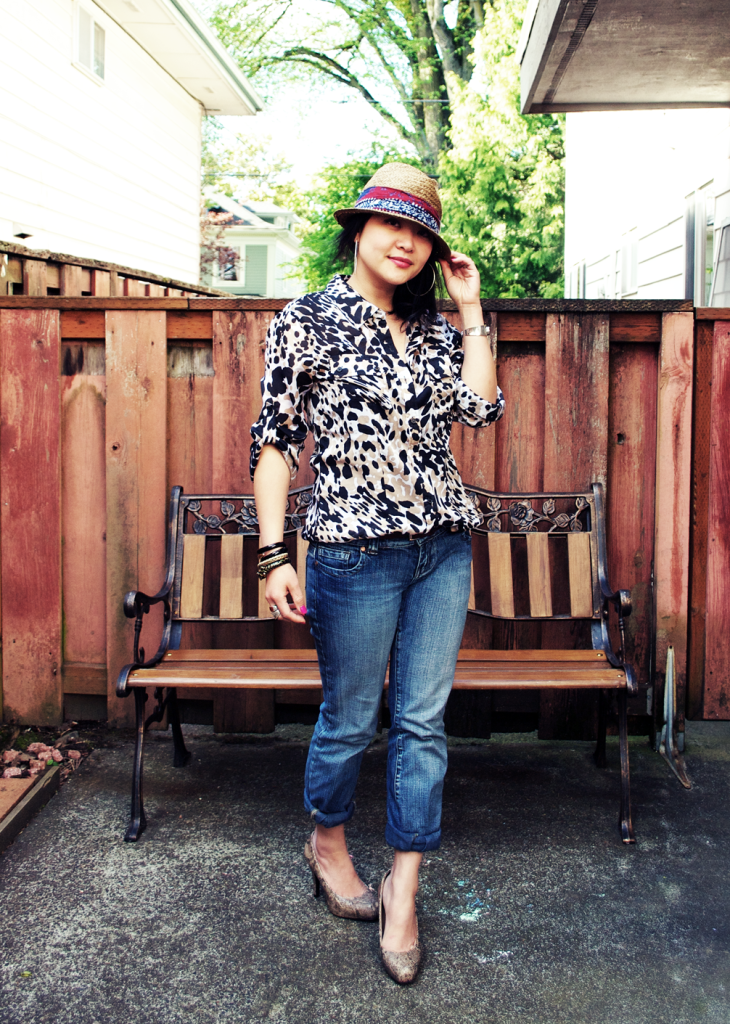 My hot pink nails are a new thing. I normally only paint my toenails, but I'm in LOVE with this pink. It's Revlon's Top Speed color 220 Bubble. Is there a color and polish that you're loving right now, too?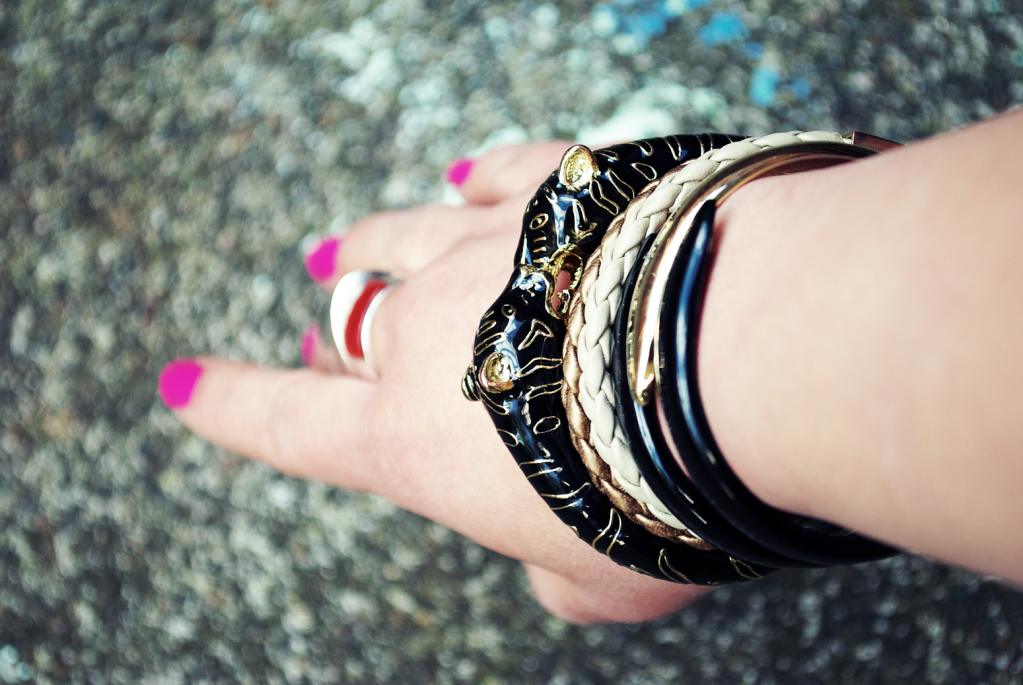 For an evening outing, I changed into skinny pants, nude wedges and an easy updo (but it takes hundreds of pins holding in my thick hair).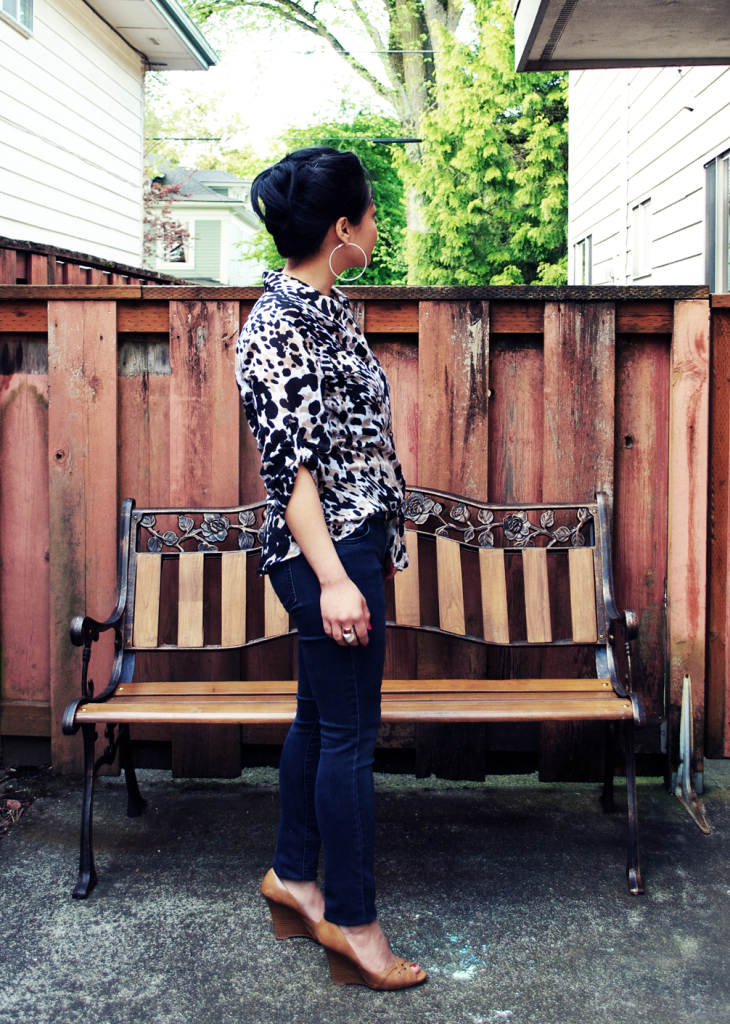 Jeans – Marshall's, Wedges – Nine West
What's something you wear to channel your inner sass?