Striped Shirt – Guess via Marshall's
Army Jacket – thrifted
Bright Blue Pants – thrifted
Beaded Necklace – World Market
Khaki Fedora Hat- vintage, thrifted
Sandal Booties – Madden via Marshall's

In the pursuit of happiness, we went out of town for a few days last week. As a result,
I hit a wall with the blog and been playing catch-up ever since we returned. But instead of
making progress, I've been chasing after Little C, hanging on to the last days of summer. Pretty
pictures drawn (me) and scribbled (him) on sidewalks, splashing around at the fountain parks,
rolling down grassy hills, digging for hidden treasures in the dirt, dancing to music at free
concerts, visits to the zoo to see the elephants and eating homemade popsicles.
Happiness. Check. Check. Check.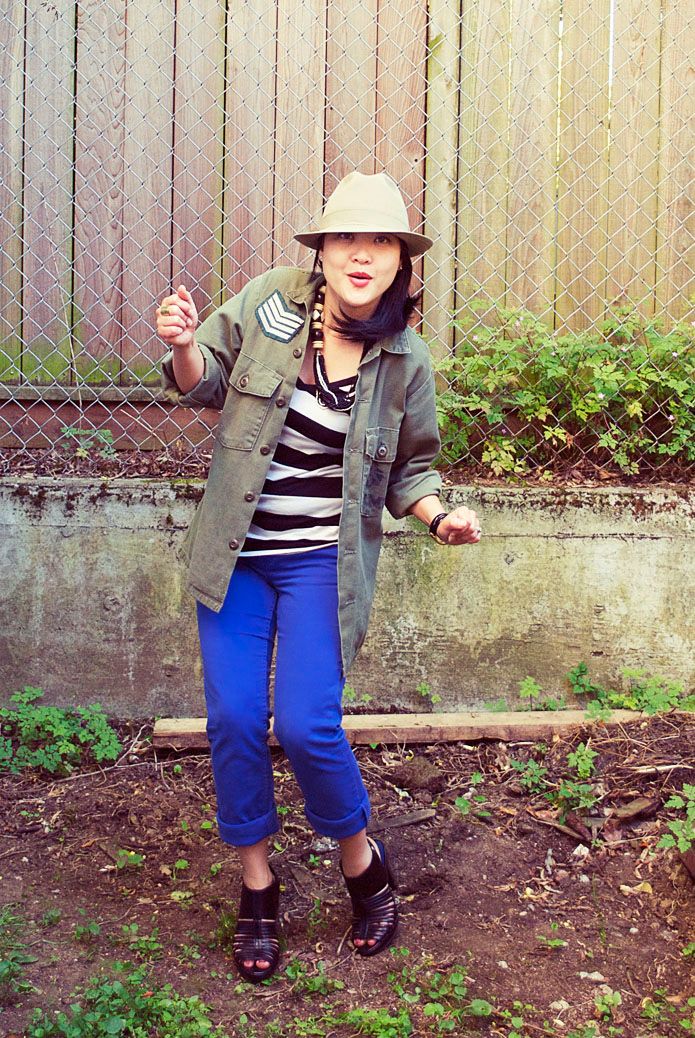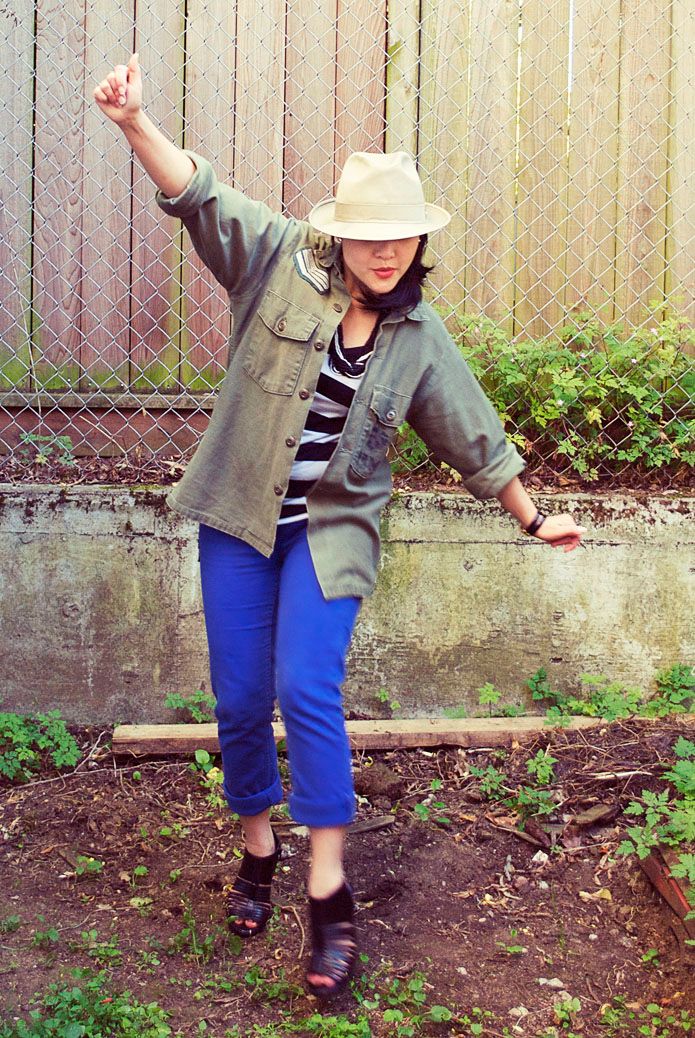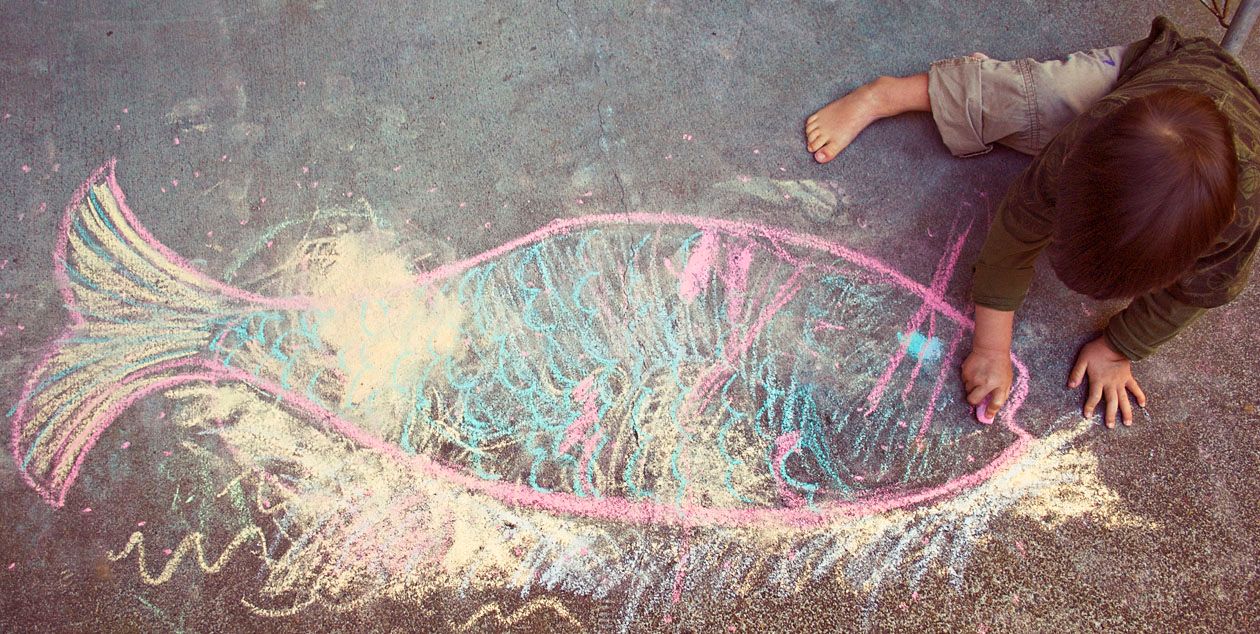 I drew Little C a fish. C scribbled on it. This kid has no respect.

He smiled up at me with these big, brown eyes and a toothy grin. So I forgave him. Dang it.
—
Last seen wearing: Fedora Hat / Stripes / Blue Pants